From the breathtaking Arabia sea on one side to the serene and magical backwaters on other, Kerala is filled with the treasure of natural bounty lush with greeneries and lofty hills. Truly a divine place, it has been rightly accredited with God's own country and offers an array of experiences to the travelers. People from all across the globe visit Kerala to soak in the very beauty of this paradise. It is a perfect spot to spend your vacation in the lap of nature. So if you are planning to visit Kerala then here is list of five things that you must do while visiting this wonderful place.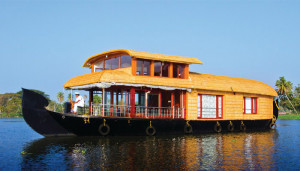 Houseboat Cruise in Kumarakom
A cruise on the placid Vembanad lake in Kumarakom offers breathtaking views of the sprawling paddy fields, small coir villages, a variety of birds and the opportunity to witness the rural lifestyle in Kerala. The well- equipped houseboats ensures a leisurely cruise and a cozy stay amidst the waters. Sit back and relax while the boat cruises through the narrow serene backwater canals of Kumarakom.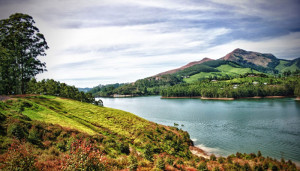 A Visit to the tea estates in Munnar
Famous for its tea and spice plantations, Munnar is a popular hill station in Kerala and has been known as 'Kashmir of South'. On you visit to Munnar, explore the tea estates of the region and get to know all about the tea-making process. Pluck fresh green leaves from the gardens and enjoy a variety of flavors of tea. Take a walk in the greenery of the plantation with sweet aroma of fresh tea leaves in the air. It is truly a refreshing experience.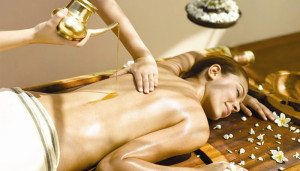 Pamper yourself with an Ayurveda massage
On your visit to Kerala, indulging in an ayurveda spa is a must! It will rejuvenate your body and mind and renew your spirit. A perfect blend of ancient science and art, it purifies and maintains the balance of the body. In fact, it also cures numerous common ailments and does not have any side effects. These professional masseurs will soothe your nerves by giving you a nice massage.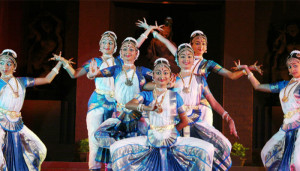 Witness a Classical Kathakali dance performance
A unique blend of dance, music and acting, Kathakali literally means 'story play'. Stories adapted mostly from the Indian epics are told through the dance form. Dancer expresses himself through codified hand gestures and facial expressions. In fact, it is a visual art where make- up and costume play an important role. A classical dance of Kerala, your trip to this wonderful land wont be complete until you watch a Kathakali dance performance.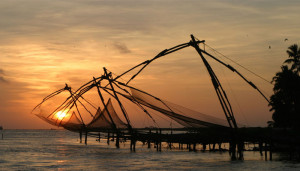 Chinese Fishing Nets In Kochi
Set up on teak wood and bamboo pools by the shores, these Chinese fishing nets are used by the locals for fishing. This unique way of fishing is operated from the shore and could only be seen Kerala.