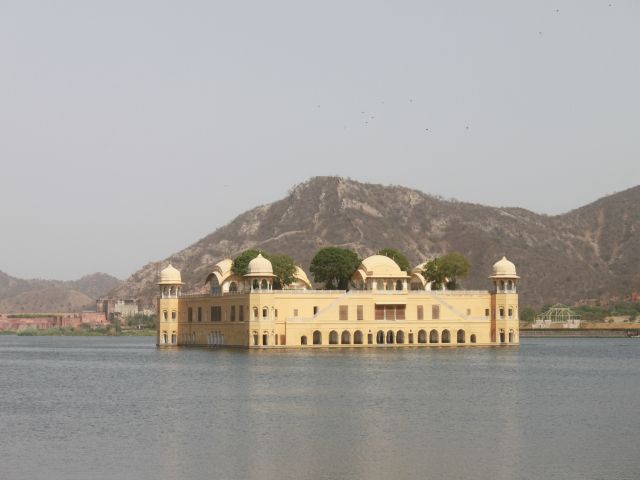 With its majestic forts, stunning palaces and well- laid gardens, the pink city of Jaipur is one of the most well- planned cities of India. It truly gives you a glimpse of the life that the royal used to lead in ancient times. Today, chaotic and congested, Jaipur still manages to attract its visitors with its age-old charm.
A gateway to desert, Jaipur offers you a peek into the rich culture and heritage of Rajasthan. With its vibrant bazaars, heritage hotels and wonderful restaurants serving delectable Rajasthani cuisine, Jaipur is capable of giving you an overall Rajasthani experience. An example of finest architecture, the monuments of Jaipur takes you to its past and offers a peek into the golden royal era. The city has been known for its courage and resilience in history. Learn about the stories related to the bravery and courage of Rajputs and their women. You will be surprised by their act of resilience and sacrifice.
The hilltop fort of Amber overlooking the serene Maota lake completely spell bound you with its magnificence and majesty. A walk in the fort during dusk is a mesmerizing experience. The breathtaking sight of Jal Mahal surrounded by lake Mansarovar would surprise you with its beauty and grandeur. The palace was meant for the royal people for duck shooting. City palace with its beautifully carved interiors, spectacular mirrors, beautiful gardens and inlay work, is outstanding in its art and architecture. A part of the palace is still home to the royal family. If you've had enough of forts visits and want to soak in the rich colors of Rajasthan then, visit the theme park of Choki Dhani which captures the very spirit of Rajasthan. It ensures a perfect Rajasthani experience with its perfect blend of folk dance, music, puppet show and everything which defines a typical Rajasthani village.
On your visit to Jaipur if you haven't been to its colorful markets, your trip is incomplete. Wandering around these bustling bazaars soaking in the amazing sights around you is an outstanding experience. Shop for handcrafted items like jewelery, beads, textile, carpets etc. it is truly a shopper's paradise. Rajasthanis a land of fairs and festivals. Elephant festival celebrated in March and Teej in August are celebrated in the city with full vigor. These are a great time to visit the city if you are planning your trip.
A trip to the city of Jaipur gives you an opportunity to discover about the diverse culture of India. You learn about the traditions and historical insights to the monuments you visit which make for interesting stories.India tour is completely an exhilarating experience that remains etched in your minds for long.