There was a time when honeymoon or a romantic vacation meant a honeymoon suite in a luxury hotel decorated with heart- shaped bed, rose petals and red colored interiors. However, with change in time, the concept of romantic outing has also changed and couples are opting for accommodations like desert camps and houseboat stays. India is one such destination in the world map where tourism has grown rapidly and one which caters to the changing mood of travelers. With this the concept of camp holidays and houseboat tours in India also emerged and honeymooners and couples from all over the world are now making their way to this incredible land. Here let's talk about India's romantic destinations that offer exquisite houseboat stay for love birds.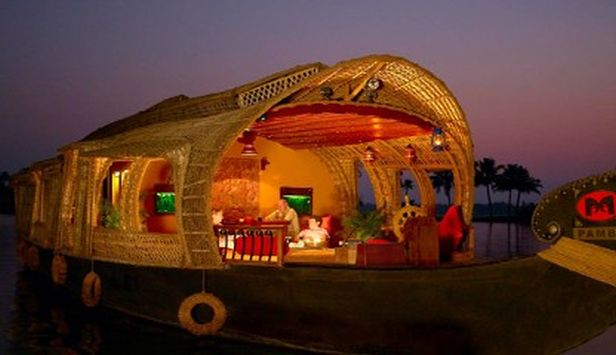 While speaking of vacationing in a houseboat, the first destination that strikes our mind is Kerala. A beautiful state in southern part of India, Kerala is blessed with tranquil backwaters, dense forests, picturesque mountains and majestic waterfalls. And along these tranquil backwaters, houseboats cruise and take couples for a serene tour to Kerala's villages and surrounding it areas. These houseboats are beautifully furnished and well equipped with basic to luxury amenities. Couples who want to get pampered by tradition and culture and create magical and romantic memories in absolute privacy and solitude, choose nothing a Kerala backwater tour. The houseboats with a deck, open lounge, bedroom and well- equipped bathroom along with oarsmen and a cook take care of all needs and preferences of the couples.
Apart from gently cruising along the backwaters and enjoying the scenic beauty of Kerala, they also get to enjoy delicious Kerala cuisine throughout the trip. Marine creatures, small villages, mild forests, plethora of coconut trees and small streams and canals come along their way. When the houseboat takes a halt in the evening, couples can go for a nearby village walk and capture captivating sights of local life. Also, a romantic houseboat stay can be made all the more memorable with a candle light dinner and floral decoration done by the staff themselves. A traditional Kerala style sitting on a wooden floor during dinner and a king-size bed decorated with scented rose petals and jasmine take couples to a world of surreal romance and solitude.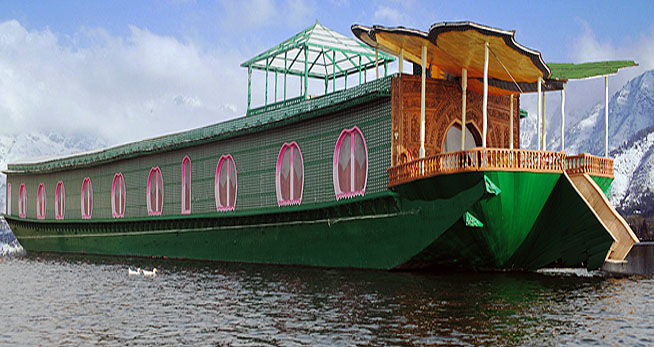 After Kerala, the next destination that strikes our mind is none other than Kashmir, the heaven on earth. Apart from being the home to India's utmost natural beauty, unique culture and delicious lip- smacking non- vegetarian dishes, Kashmir is also the abode of love and love birds. Bordered by picturesque Himalayan Mountains, the Dal Lake in Srinagar is the most sought after destination by honeymooners and couples who come to India for a romantic vacation. Lots of beautifully decorated and well furnished houseboats on Dal Lake offer the most romantic stay in Kashmir. It creates an environment of peace, bliss and romance and takes couples to a world of complete fantasy. The houseboats comprise of one to three bedrooms, private bathrooms, deck and other amenities like television and telephones. Couples also get to enjoy delicious Kashmiri cuisine during their houseboat stay. Again waking up to the sunrise on the Himalayas and reflection of its rays on the pristine waters of Dal Lake create a world of sheer romance and beauty.
Plan a romantic escape to India, book a stay in a houseboat and get ready to paint beautiful memories of a romantic vacation.