Travelling and exploring different places is loved by all. People feel like escaping from the hustle and bustle of city life and enjoy the serene atmosphere in some parts of the world. Who will not want to enjoy the greenery and scenic beauty of different places! To mention one, the first name comes to my mind is Kerela. You can find peace in the greeneries. Kerala is truly a mesmerizing state in India for its miraculous holiday destinations which are truly out of the world. Spending some time in the lap of Kerala's lushness will surely provide an escape to the vacationers giving a proper meaning to their vacations.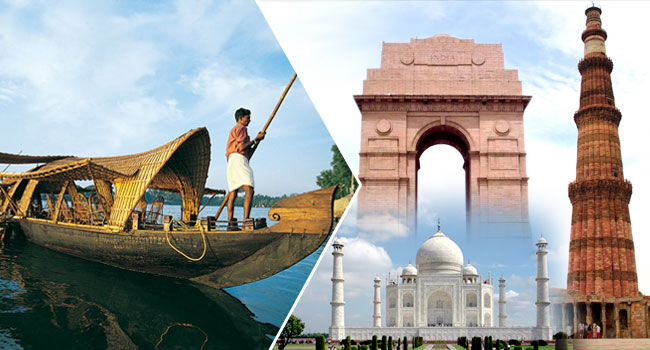 Kerela is full of exotic locations where you can enjoy the warmth in the lap of nature. Furthermore, various scintillating tour packages are available. A wildlife tour will make you fall in love with the animals and birds. It primarily highlights the natural environment and that it is a home to natural wild animals such as tigers, sambhar, chital, wild dogs. It is such an enjoyable moment in between flora and fauna pervading in the different regions of Kerela. The Backwater Tour in Kerala is also very popular. It invigorates the voyager by offering its magical water world and myriad charms. The Hill Stations Tour in Kerela is also a wonderful experience for those who want to escape to some silent places to enjoy their life in the lap of nature.
Be a part of these exciting and wonderful places! Rejuvenate yourself by the Ayurvedic massages and therapies. These make the body and mind full of energy and vigor with freshness prevailing all over. You will get to relax for the time when you are away from the busy city life in serene atmosphere of Kerala. Feel the difference after you are back from the holiday.