Rajasthan is a rich land of historical Hill Forts, Palaces, Havelis, Camel Safaris and Lakes that speak volumes of the massive history of India. During your trip to Rajasthan, you must have witnessed its magnificent forts and palaces but have you ever thought of going for a hot-air balloon ride or paragliding over the sands of Rajasthan? If not then it's time for you to enjoy a scintillating adventure journey along with soaking in the historical past of one of the best cultural destinations of India – Rajasthan. In true sense, trying out adventure activities here is an exciting way to absorb the beauty of Rajasthan – offering a totally different perspective.
So below are a couple of adventure activities, you can head for in Rajasthan.
1. HOT-AIR BALLOON RIDE – Become a SkyEXPLORER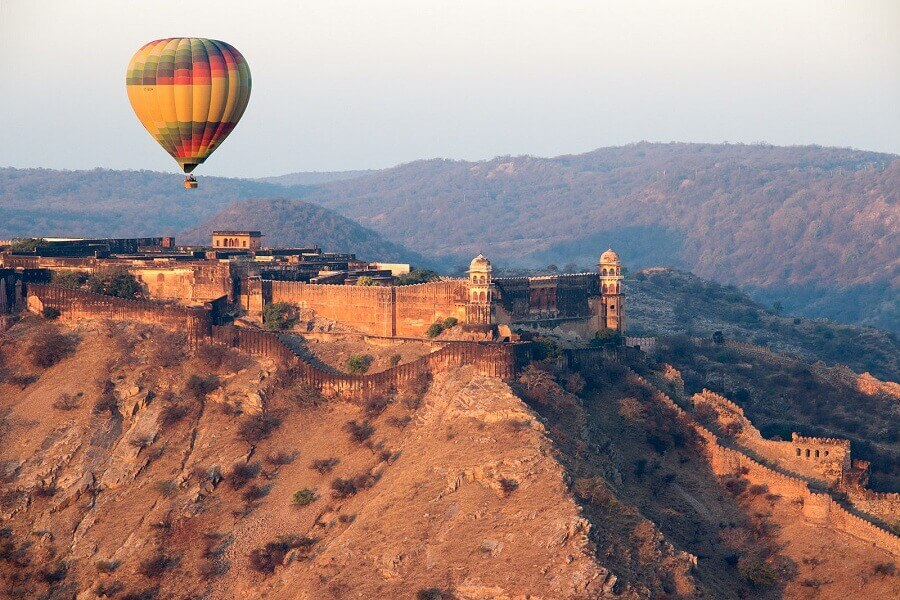 Enjoy a Hot-Air balloon ride during the Pushkar Festival. Rise high above the sky to enjoy the views of the festival and absorbing the charm, captivating sights and sounds of forts, palaces and traditional villages of the Pink city of India – Jaipur – from a bird's eye view. A Hot-air balloon ride in Jaipur lasts for around an hour and the most ideal time is during sunrise or before sunset. The duration of ride may vary depending upon wind conditions.
Location: JAIPUR
2. PARAGLIDING – Fly Free!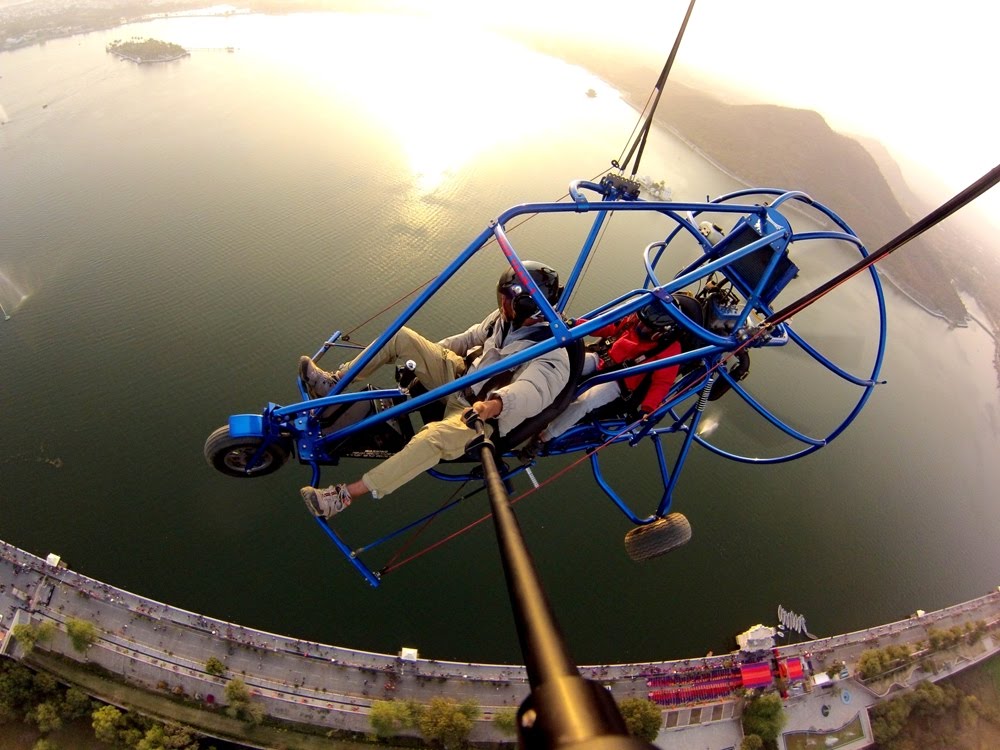 Surround yourself in the silence of the blue skies while you go for paragliding accompanied with a professional pilot. You can try paragliding in Udaipur, Jodhpur, Jaisalmer and Pushkar. In Udaipur, go for Paragliding over its beautiful lakes and Aravalli hill ranges. A Paragliding experience in Rajasthan delivers an out-of-the-world experience and unforgettable memories that you will cherish for a lifetime.
Location: UDAIPUR
3. WATER SPORTS – What's your favorite water sport?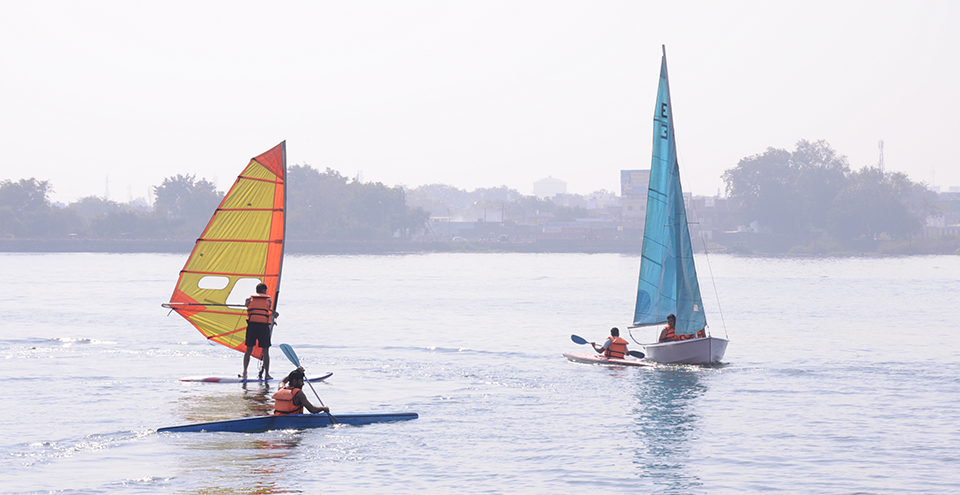 Yes, you read it right. Goa is known as a hub of water sports in India but Rajasthan isn't any lesser. It's not just a desert paradise but its beautiful lakes also have something to offer to adventure junkies. The Ramgarh Lake near Jaipur hosts various water sports throughout the year. Also, the Jaisamand Lake in Udaipur called the City of Lakes features many water sports activities or visit the Chambal river in Kota or an exhilarating water rafting experience along with crocodile sightings.
Location: UDAIPUR, KOTA, JAIPUR
4. WILDLIFE SAFARI – Exploring Wilderness amidst the deserts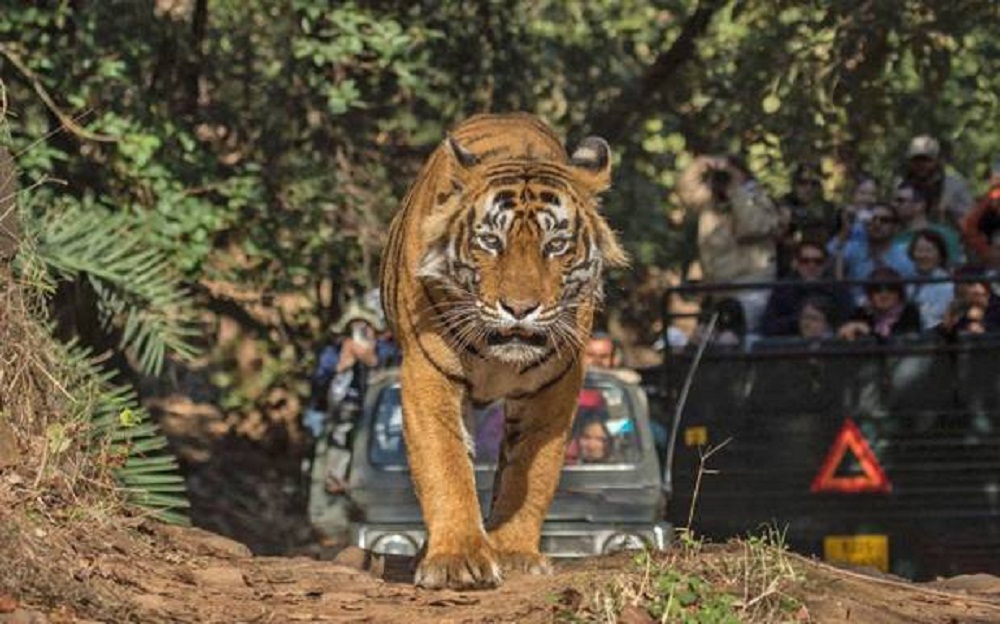 Despite of being a desert land, it is an abode of vegetation, endangered species and rare bird species. The Ranthambore National Park in Rajasthan is widely known for the highest number of tigers present. As per 2014 tiger census, it was said to have 62 tigers. It offers morning and evening Jeep safari tours that will take you into the core regions of this national park. The best time to visit the Ranthambore National Park is in winters as the weather is pleasant during that time. However, the chances of tiger spotting is higher during summer as the vegetation becomes scarce and other animals can also be seen around the lake for quenching thirst.
Location: RANTHAMBORE
5. ZIP LINING – Move with the Wind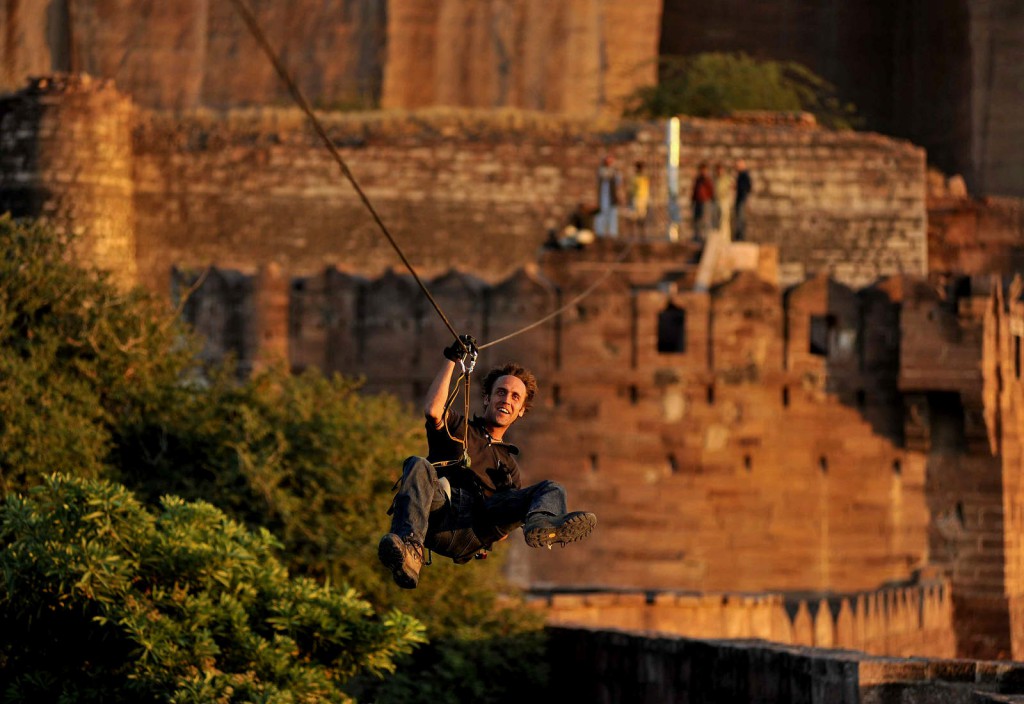 Prep up for an adventure-filled Zip-lining excursion that glides you over the massive Mehrangarh Fort and offers aerial views of two desert lakes and the blue-colored Jodhpur City. You can also head to Neemrana, located in Alwar district of Rajasthan for Zip lining and feel on Cloud 9. Ziplining in Rajasthan always offers the much required adrenaline boost! So next time you visit Rajasthan then must include Zip lining in your travel diary.
Location: NEEMRANA, JAIPUR
6. DESERT CAMPING – Live like a Nomad!!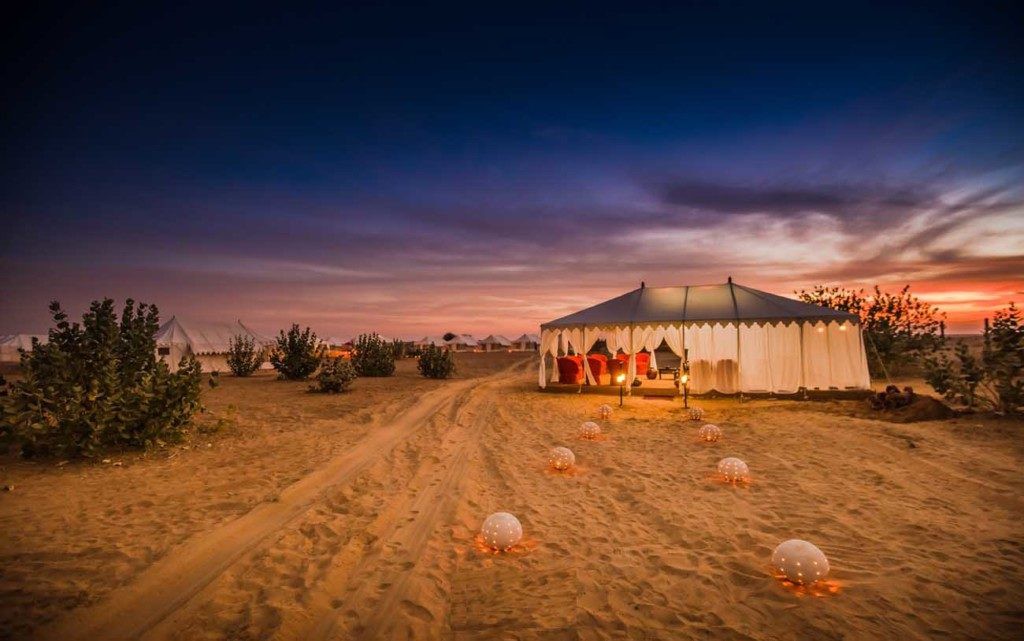 Camping expeditions in Rajasthan are a fusion of adventure with comfort. It is a one-of-a-kind experience to stay in personalised tents equipped with modern facilities amidst the desert lands of Rajasthan. The ideal time to head out for camping in Rajasthan is October to March. Tourists usually prefer camping while doing a camel safari in Sam Sand Dunes (Jaisalmer), a jungle safari in Ranthambore or camel riding in Pushkar etc.
Location: JAISALMER, PUSHKAR, RANTHAMBORE
When is the best time to visit Rajasthan?
The best time to visit Rajasthan is between October to March as the weather is pleasant during this time.
How to reach Rajasthan?
BY AIR:
You can board a flight to Jaipur International or book a flight to Indira Gandhi International Airport in New Delhi and connect your flight to domestic Airports in Jaipur, Udaipur, Jaisalmer and Jodhpur.
On reaching, you'll get ample transport options to reach your onward destination.
BY RAIL:
Rajasthan has a well-connected railway network to the major cities of India – Delhi, Mumbai, Kolkata etc. On arrival, hire a cab to reach your onward destination.
Rajasthan is a perfect match of history with adventure. So don't wait and visit Rajasthan to indulge in a thrilling adventure while you discover the historic beauties of this place. You can check out our Classic Rajasthan tour by clicking here. Feel free to get in touch with us for any assistance.