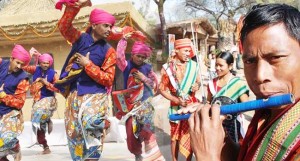 A delightful handloom and handicrafts fair, Surajkund Crafts Mela is a paradise for the lovers for arts and crafts. Skilled artists and craftsmen assemble at Surajkund to display their talent and creativity among the masses. Held annually on the month of February, it is one of the most awaited events. What can be more interesting than the Mela going global this year! From this year it is known as Surajkund International Crafts Mela.
This international event is going to start from February 1. The two weeks long event is one such event that offers festivity mood, fun and frolic in midst of the hordes of people and the eye-catching items. It attracts tourist from not only India but from various parts of the globe. Being global this year, other countries are also going to participate in the event giving a proper meaning to the new name of the event.
Surajkund Mela offers an exquisite appeal owing to the graceful exhibits in display in the typical setting of a rural Indian marketplace. This grand event attracts people from various strata of life as it bestows an exotic experience that comes alive among the colorful and unique handicrafts items. Feel the uniqueness of the fair with the theme based on a particular state.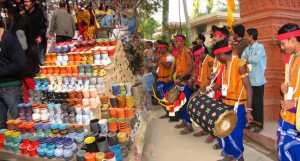 Come and enjoy the flavor of Karnataka this time as the theme of the international fair will be based on this lucky state. Along with the flavors the theme state, you will get the flavors of other states as well offering a glimpse of the rich cultural heritage of India. From explicit handloom to ethnic jewelries, ayurvedic herbs and fragrances to variety of spices, exquisite decors to elegant furniture, it is the hub of various items from the different states of India. Enjoy and experience the art of pottery making as well.
You can even make your own and take home one of the priceless possession. The pottery stall attracts people of all age and it's such a joy watching the art of pottery making. The other colorful stalls with its unique quality attract people a lot. The popularity of the event is evident from the crowd it attracts from different parts of the world who especially visit India to attend the fair. With other countries participating, there will be a lot of added attraction.
If you feel tired of shopping and exploring the Mela, just sit and refresh your mind by the music and dances performed by the talented artist in the open air theatre. For the food lovers, Surajkund Mela offers delicious cuisines from different parts of the country. Enjoy the variety of mouthwatering cuisines and relish the rich flavors of India. Come and delve deep in the celebration of the essence of Indian culture and traditional crafts. An event that can be enjoyed with family, friends and even alone. If you really want to feel the magic of Indian rich cultural heritage, Surajkund Crafts Mela is the best place!