The term "Unity is Diversity" is very much apt for India. India is a land of diverse cultures, traditions, religions and beliefs. India is home to millions of people who all exhibit uniqueness in their lifestyle, thoughts, worship and work but are united in one way i.e. the love for their Nation. A journey through India is a disclosure for many and this is one of the main reasons India is the most visited tourist attractions amongst the avid explorers across the world. For they get to explore and learn about India's millions and trillions of colours.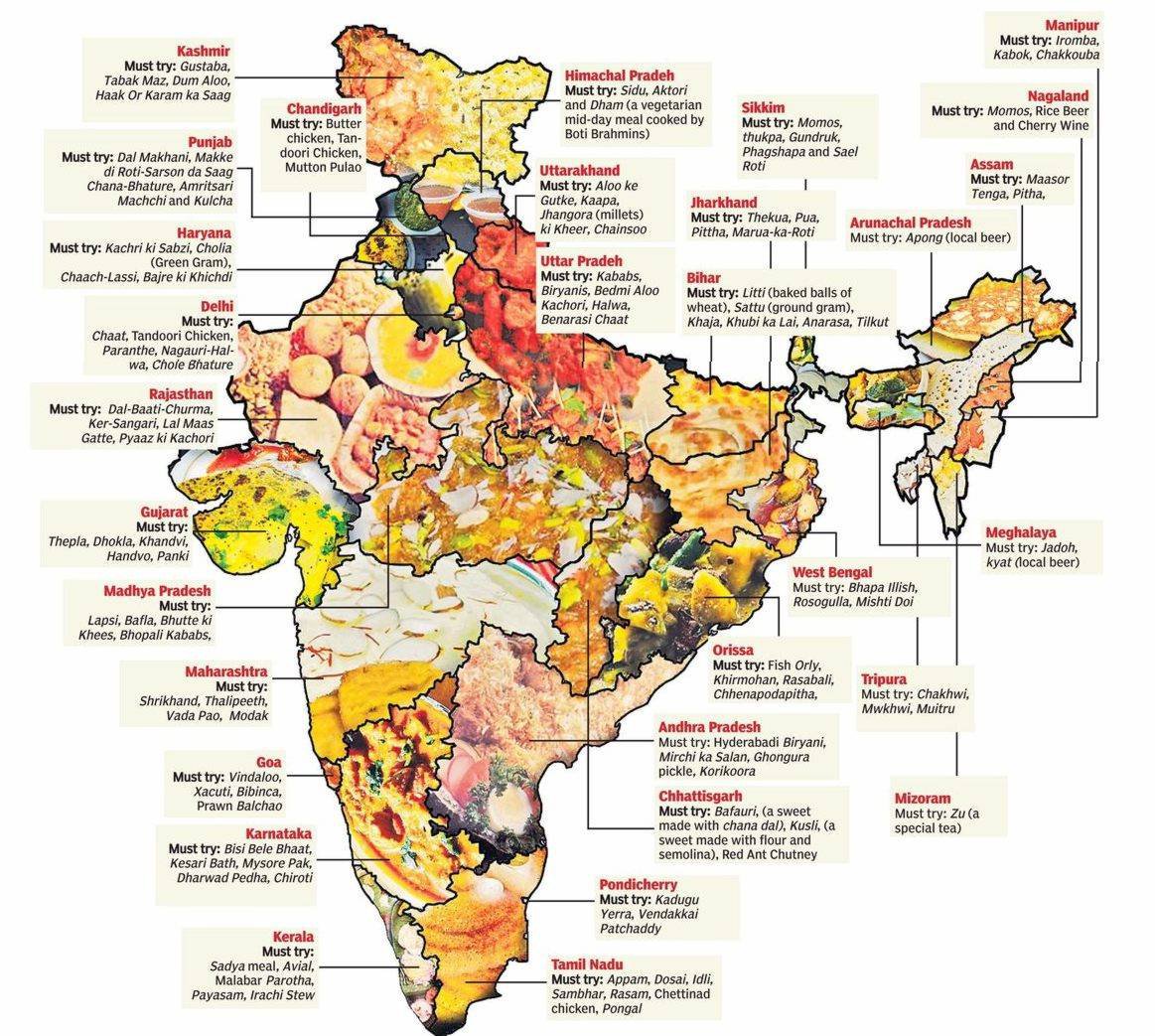 The peculiarly divergent customs and traditions of India give it a unique description. India is home to millions of different colour ranging from the Himalayas in the North to the Myanmar and Bangladesh in the East to the waves of the Indian Ocean in the South to the Pakistan in the West. The dance, language and food of its 29 states and 8 Union Territories differ typically from each other.
CHECK OUT THE FAMOUS DISHES OF INDIAN STATES AMONG TRAVELLERS.
 1): ANDHRA PRADESH– HYDERABADI BIRYANI
2): BIHAR- LITTI CHOKHA
3): GOA– GOAN FISH CURRY
4): GUJARAT– THEPLA and KHANDVI
5): HARYANA– BAJRA KI KHICHDI
6): HIMACHAL PRADESH– SIDU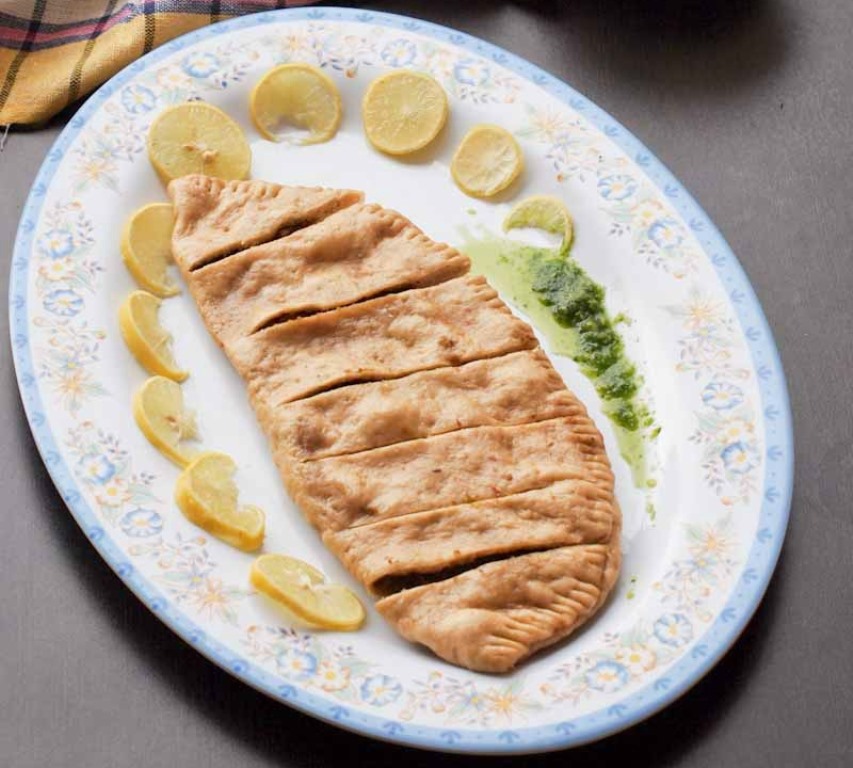 7):  JAMMU and KASHMIR– DUM ALOO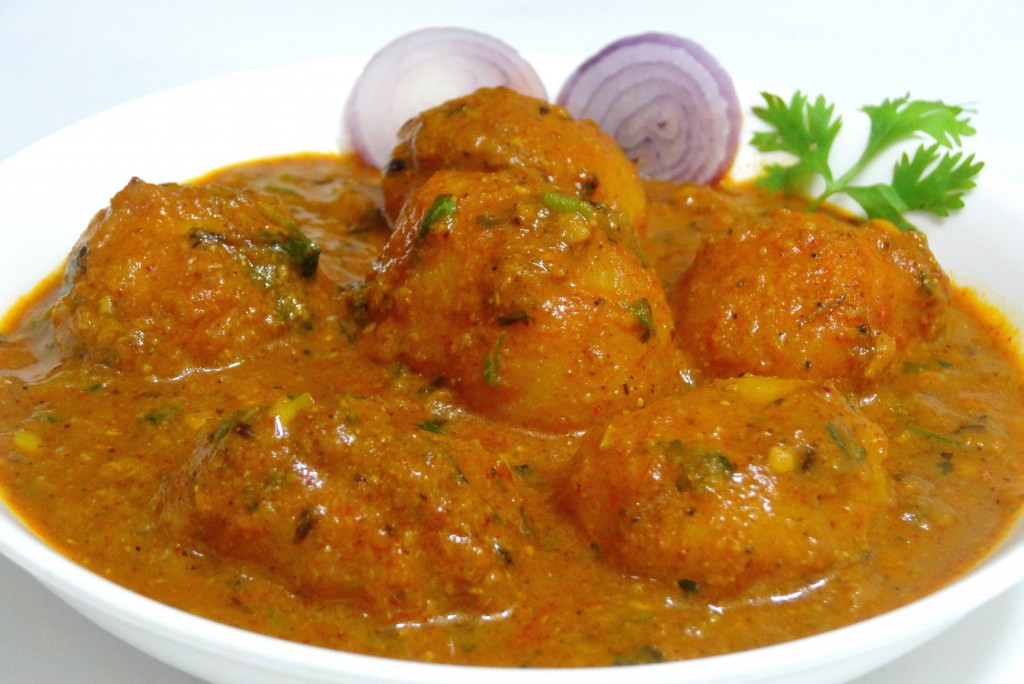 8): KERALA– IRACHI ISHTU
9): PUNJAB– MAKKI-ROTI and SARSON-SAAG
10): RAJASTHAN– DAL-BAATI-CHURMA
11): UTTAR PRADESH– KABABS and BENARSI CHAAT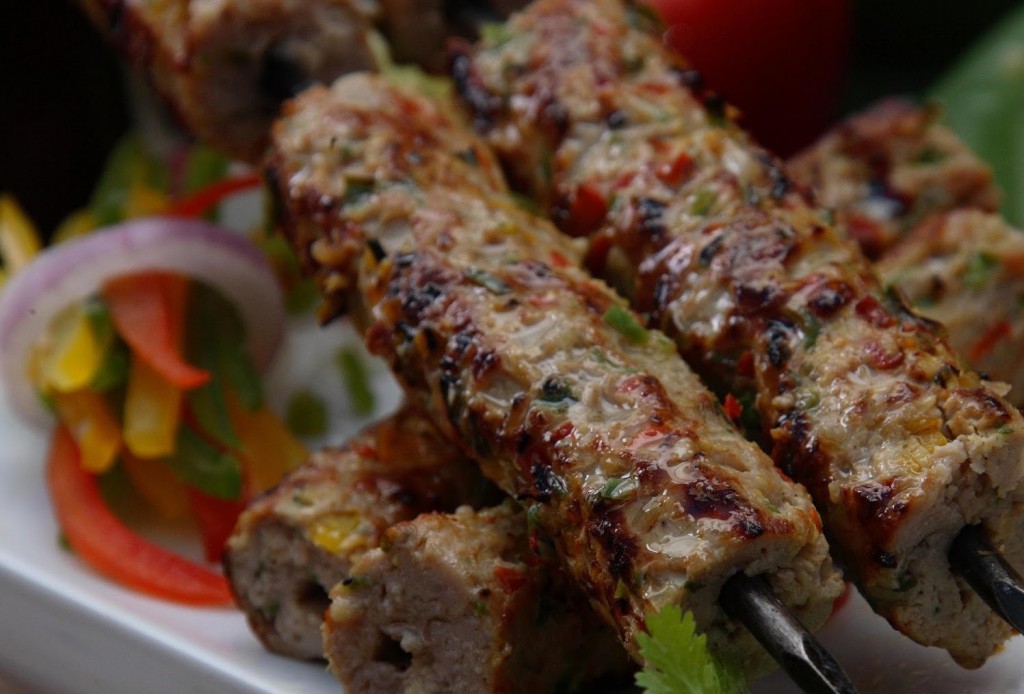 12): UTTARAKHAND– AALOO ke GUTKE
UNION TERRITORIES
CHANDIGARH–BUTTER CHICKEN and MUTTON PULAO
DELHI– TANDOORI CHICKEN and PARANTHE
Disclaimer: Excuse us if in case any Dish has been left-out because the list is Endless
Don't miss a chance to treat your taste buds with finger licking dishes. Plan a trip with GeTS Holidays