With Valentine's Day knocking at the door, the stores are flooded with people to buy things for their loved ones. It's like a shopping carnival in various parts of the world. Everybody is busy with preparations for the special day. People express their emotions for their loved ones by exchanging gifts, sending flowers and greetings, gifting teddies and chocolates, going for dinners etc. and of course bundles of love. Now-a-days people take up new ideas to make the day even more special. Celebrated every year on February 14, Saint Valentine's Day contains vestiges of Christian and ancient Roman traditions. No matter people of every religion, caste and creed celebrates this day.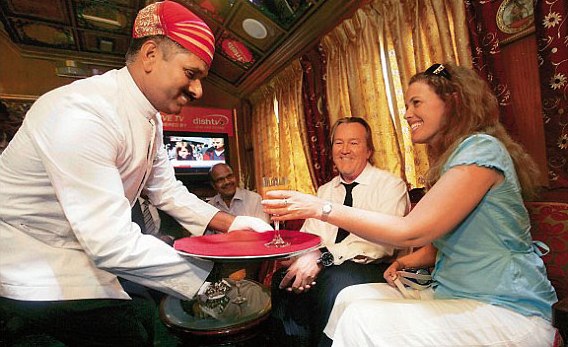 Tourism in India has diverse options to make this Valentine more memorable. From luxury travel on the wheels to romantic getaways, you can choose from the array of options. Apart from gifting, you can make the day more special by visiting to a wonderful destination in India. India is blessed with lots of romantic destinations which can be visited any time of the year. But visiting those places during the Valentine Day is something very different. The exciting India vacations during this month of love creates special memories spend with your loved ones.
To enjoy your precious time during the Valentine's Day, Kerala Backwaters Tours and Indian Luxury Tours are two best options to make this Valentine Day. The beautiful state of Kerala is gifted with some serene beaches, awesome hill stations, splendid backwaters, mesmerizing greenery, diverse flora and fauna with rich culture. Kerala Backwaters are a chain of lakes and brackish lagoons lying parallel to the Arabian Sea. In the midst of the landscape there are numbers of towns and villages which serves as the starting and ending point of the backwater cruise. You can spend you the special days by taking cruise, staying in the beautifully made houseboats, relaxing and enjoying in the ayurvedic spas. The houseboats in Kerala offers you glimpse of the wonderful water world of Kerala.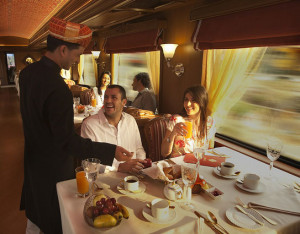 For those seeking luxury can opt for a luxury train ride. The luxury trains in India were started by the Indian Railways in the year 1982 with its first venture, Palace on Wheels. This takes you to some wonderful destinations in Rajasthan and southern part of India. The ambience inside the train equipped with all modern comforts of life will take you to a bygone era. Feel like Kings and Queens this Valentine on board the wheels. The interiors of all the cabins in every luxury train are done with different themes and tell a tale of its own. You can have a dream date on the restaurants inside the trains. The restaurants offer delicious Indian and Continental cuisines. The period furniture, beautiful decors, luxury linens and culinary items add a unique flavor to you date. So hurry up and book your tickets and give an interesting and surprise gift to your Valentine.
Have a scintillating Valentine Day with your loved one!