With the brightest, biggest and colorful festival knocking at the door, every corner of Delhi is getting ready to celebrate it with great pomp and show. Diwali is the time when you shop till you drop, remove all dust from your house, start making sweets at home and lighten up every corner of your house a week in advance. And to add a bit more spice to your festive mood, Delhi organizes several Diwali melas in the city. So pull up your socks, go shopping and pamper your loved ones with colorful gifts and sweets this Diwali. For your convenience GeTS Holidays lists down Delhi's most happening Diwali melas.
For over 50 years now, Sunder Nagar Diwali Mela has attracted millions and millions of Delhites and tourists with its vast collection of Diwali items. Apart from countless shopping kiosks, magic shows, Ferris Wheel and plenty of food stalls brighten up the environment and mood of visitors. What you must look forward to over here are junk jewellery, both ethnic and western clothes, colorful floating candles, earthen lamps, bags, sweet packets and lots of Diwali tit-bits. Take home your favourite candle or best looking gift to pamper your loved ones.
In the heart of South Delhi, Select City Walk Diwali Bazaar will leave you spoilt for choice. From clothes to jewellery, handicrafts to lamps and candles, name an item and you will get it in this Diwali bazaar. The fair is held in Select City Walk courtyard itself and therefore you have the option to extend your shopping trip and savor delicious Delhi chats in the malls' food court.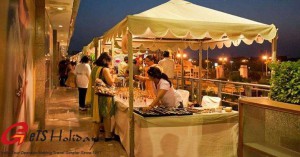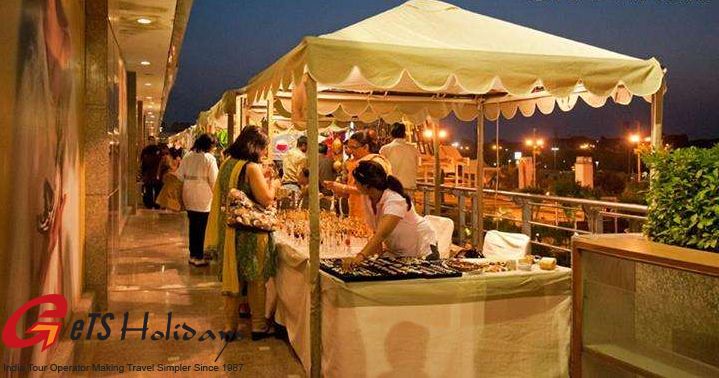 To mark the festivity, Blind School Relief Association in New Delhi comes up with this mesmerizing Diwali bazaar every year. You will be surprised to see a beautiful collection of colorful handmade candles and beautifully painted pots made by Blind School students. Food stalls, kiosks selling home decoration kits and local goods will keep you engaged throughout the trip. If you are in Delhi during Diwali, do not forget to visit this fair.
Dilli Haat, which boosts of handicrafts, food stalls, curios and garment kiosks from all states of India, gets decked up to host Diwali mela every year. Lakshmi Ganesh Idols, earthen lamps, home decoration items, candles, handicrafts, electric lights, jewelry and bags, all are available here. So now make your way to Pitampura in Delhi and get a feel of the upcoming Diwali festival.
Make your way to Delhi's Diwali bazaars and immerse in bagful of shopping for one of the most awaited festivals of India.