October is a month filled with festivities, joy and lights in India! India, an abode of festivals, every festival is fervently observed by people across the country with heaps of enthusiasm, zeal and warmth that is truly unmatchable. October is one such month that recalls the gusto of Indian festivities. As the monsoon season ends, this month welcomes a couple of festivities radiating the wholenation with positivity, happiness, lights, music and dance.
Here are few festivals that will keep you rejoiced in October.
1. DIWALI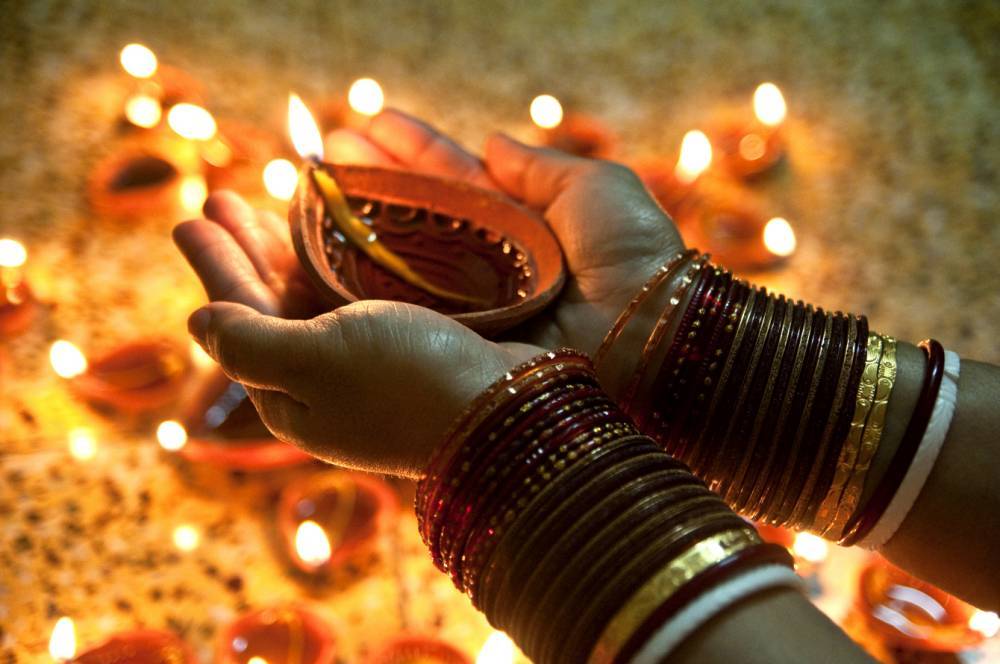 Diwali also known as the Festival of Lights is celebrated every year between October-November. This is one of the festivals that is celebrated pertaining to different stories from the Hindu Mythology. In North India, it is celebrated to mark the event when Lord Ram returned to his home after completing 14 years of exile as per the epic Ramayana. In South India, it signifies the defeat of demon Narakasura by Lord Krishna. In Eastern India, it is celebrated to worship Goddess Kali (Goddess of strength) and seek her divine blessings. As per folklore, when Lord Ram returned to his home in Ayodhya, people lighted their homes with traditional earthen lamps in his welcome. Since then this tradition continues. On Diwali, people worship Goddess Lakshmi (Goddess of wealth and prosperity). Also, everyone exchange gifts and sweets, decorate their homes with Rangoli (an art form using dried colors or flowers) and enjoy firework display at night. The lighting of oil lamps on Diwali signifies overcoming of darkness with inner light. Simply put, it is a festival of joy, hope and oneness. The celebrations lasts for about 5 days wherein other festivals like Dhanteras ideal for shopping Gold jewellery, Choti Diwali (Diwali Eve), Govardhan Pooja dedicated to Lord Krishna and Bhaiya Dooj when sisters pray for their brother's long life, are also celebrated.
Place: Delhi
Date: 7th November, 2018
How to reach Delhi?
The best way to reach Delhi is by Air.
Board a flight to Indira Gandhi International Airport and on arrival, book a cab to reach your onward destination.
2. GOVARDHAN PUJA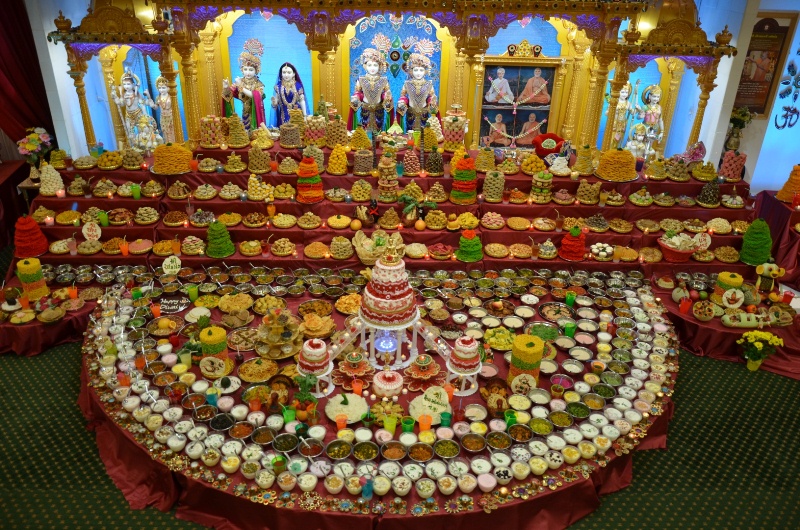 Govardhan Puja is celebrated on the very next day of Diwali. Its common tradition is to form a hillock (supposed to be Mount Govardhan that was once lifted by Lord Krishna using his little finger) made of cow dung and is decorated with flowers. The purpose behind the worship of Mount Govardhan is to conserve and preserve national resources. It is also celebrated to indicate the defeat of Lord Indra (God of Rain, thunder and lightening) by Lord Krishna (descendant of God). During the festival, a lavish meal – Annakoot or Chappan Bhog (a meal of 66 varieties) prepared by the devotees is offered to Lord Krishna.
Place: Vrindavan
Date: To be announced soon
How to reach Vrindavan?
The best way to reach Vrindavan is by Air:
Book a flight to Indira Gandhi International Airport in New Delhi. On reaching, hire a cab to reach Vrindavan.
3. SAMSARA HIMALAYA EDITION 2017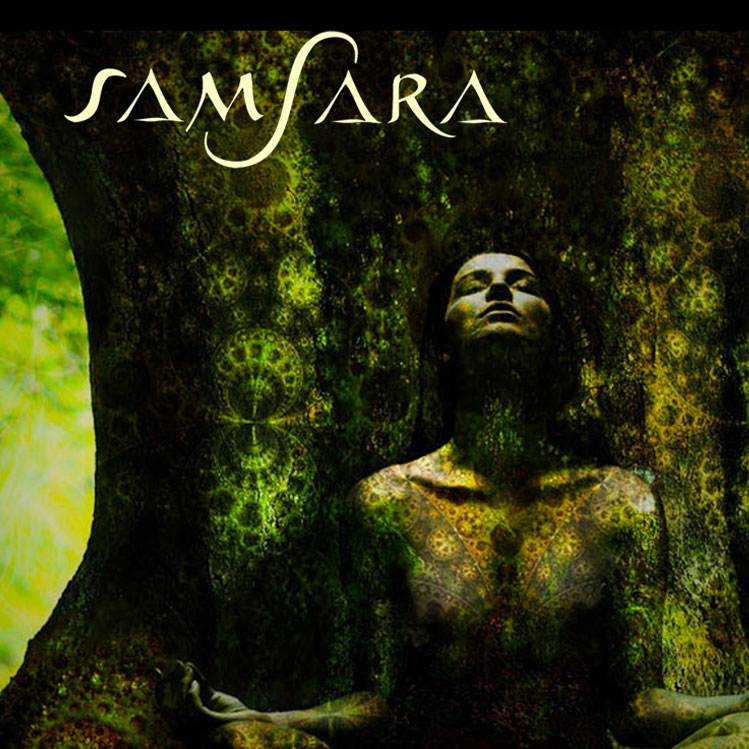 Samsara Himalaya Edition is followed by the Bir International Yoga Festival. It is a platform that welcomes Yoga and Psybient music lovers. Here skilled Reiki healers, Ayurvedic, Chinese and Tibetan acupuncture, traditional Yoga and Tai chi healers will gather under the same roof. In late evening, soak in the ambiance of psybient music. This festival is symbolic of the 5 elements of the Universe – earth, water, air, space and fire and 5 senses – touch, see, smell, hear and taste – coming together in harmony. Non-Indian visitors need to register themselves with the Dharamshala Foreigner Registration office to gain PAP (Protected Area Permit) as Bir village (where this festival will be held) is an environmentally-protected zone.
Place: Bir Billing, Himachal Pradesh
Date: 22nd October, 2017
How to reach Bir Billing?
By Air:
Book a flight to Delhi International Airport. On reaching, board next flight to Dharamshala Airport. On reaching here, take a cab to reach Bir Billing, situated at a distance of 64 km.
By Rail:
The closest rail head is Pathankot. On arrival, you will get plenty of cabs to reach Bir Billing.
5. TAWANG FESTIVAL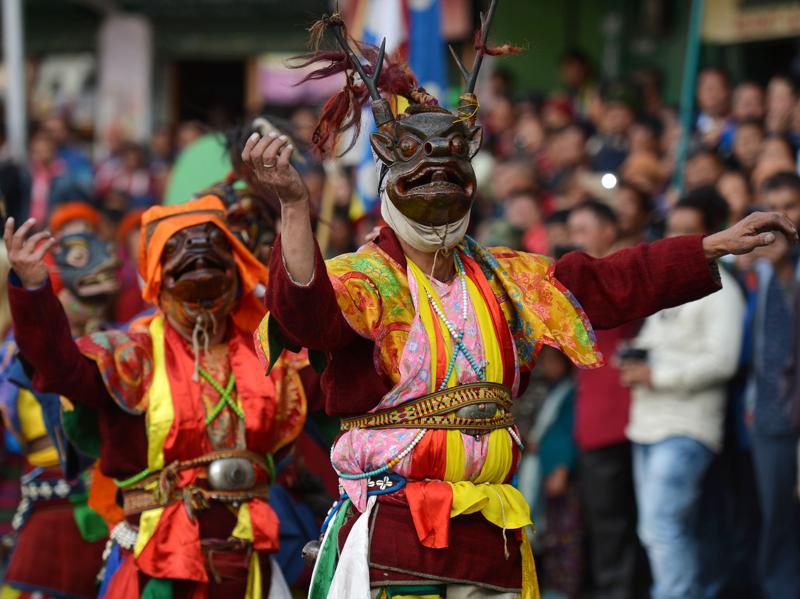 The 3-day Tawang festival is a rich cultural festival that showcases the rich culture of its home state Arunachal Pradesh. During the festival, holy prayers performed by the Buddhist monks, traditional folk songs and tribal dances, ethnic stalls, various cultural shows, exhibitions and documentaries and an ethnic fashion show can be observed. The main purpose of this festival is to boost tourism of North-east by promoting its culture and traditions. Tourists who experience this festival get to learn a lot about the North-eastern culture.
Place: Tawang
Date: 2018 date yet to be confirmed
How to reach Tawang?
The best transport to reach Tawang is by Air:
Book a flight to Lokapriya Gopinath Bordoloi International Airport in Guwahati or Salonibari Domestic Airport that is well-connected to Delhi. On reaching, book a cab to reach Tawang.
5. PUSHKAR CAMEL FAIR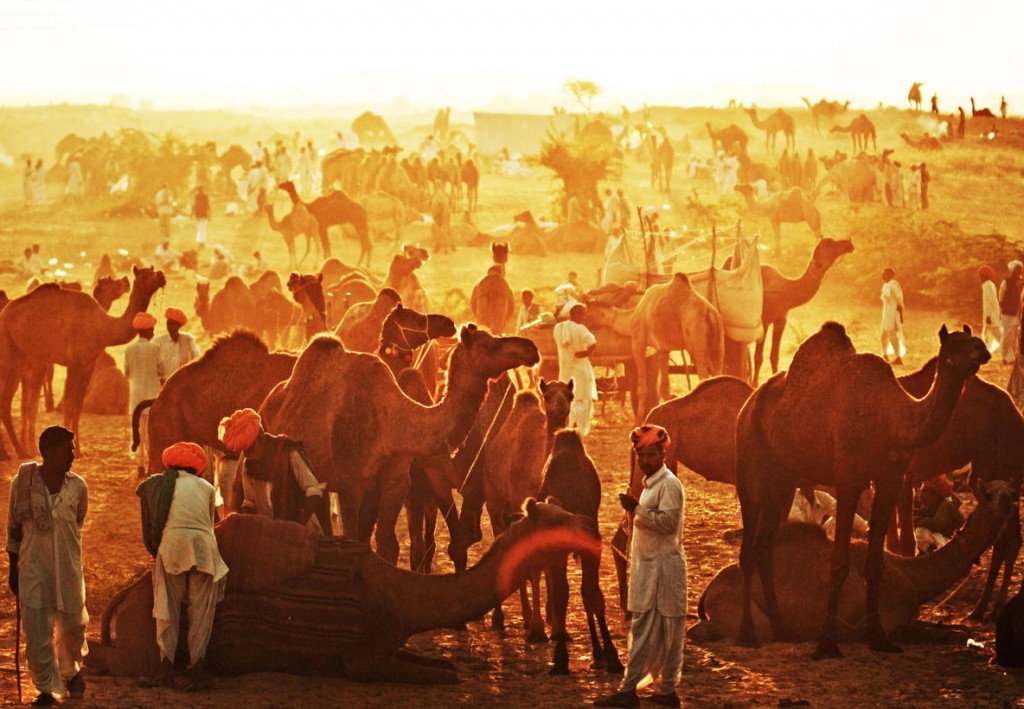 Pushkar Camel Fair is a once-in-a-lifetime opportunity to witness Asia's largest camel and cattle fair. This 5-day carnival is a platform where thousands of cattle traders and buyers, livestock, various breeds of camels and locals of Rajasthan are present under one roof. It is a festival where cattle trading is done at a big scale and on a fun note, it is a mela (fair) that hosts camel races, camel beauty contests, moustache competitions, Harmony Marathon Run, handicrafts display and much more. It falls on every full moon night known as Kartika Poornima, as per the Hindu calendar. This time is considered very auspicious for religious events held across India.
To visit Pushkar Fair, have a look at our Heritage of Rajasthan with Pushkar Fair by clicking here.
Place: Pushkar
Date: 15th November – 23rd November, 2018
How to reach Pushkar?
By Air:
Take a flight to Sanganer Airport in Jaipur. On reaching, hire a cab to reach Pushkar.
By Rail:
The nearest rail head is Ajmer railway station. On arrival, book a cab to reach Pushkar.
6. MARWAR FESTIVAL
Marwar Festival is a 2-day festival celebrated in Jodhpur – the Blue city of Rajasthan – every year in the month of Ashwin (September-October). This festival plays host to zestful folk music and dance performances along with Camel Tattoo Shows, Magic and Puppet shows, etc. The artists express the romantic lifestyle, battle stories, courage, bravery and chivalry of the Rajasthan Kings through folk music. The folk dancers perform here with great vigour that can be easily seen in their performances. It is a festival-cum-fair so you can opt for shopping souvenirs, tasting Rajasthani street food, capturing candid shots of locals and the vibrant fair as well.
Place: Jodhpur
Date: 23rd October – 24th October, 2018
How to reach Jodhpur?
By Air:
Board a flight to Jodhpur Airport or take a flight to Delhi International Airport and then take a flight to Jodhpur. On reaching Jodhpur Airport, you will get many cab facilities to reach your onward destination.
By Rail:
Jodhpur railway station is well-connected to major cities like Delhi, Mumbai and Kolkata. On arrival, book a cab to reach Jodhpur.
In India, every month brings along a unique bunch of festivals representing diverse cultures, religions and traditions followed across the country. During every festival, all the loved ones come together while some form new connections, some become spiritually stronger and everyone attracts happiness, colors and positive energy in their life. Hence, it is a perfect way to turn your life into a CELEBRATION!
As October has begun, it's time to create your own festive moments that you will cherish for a lifetime.