Summer is here and so are the summer vacations! Where are you planning to spend your vacations? The hill stations are undoubtedly the most sought-out destinations to get away from the scorching heat of the plains. But the million dollar question is where to spend your invaluable holidays to really enjoy them to the fullest. India is dotted with several charming hill stations which offers you the much-needed relaxation amidst nature. The cool and refreshing mountain breeze calm your senses and acts as a revitalizing agent to take away all your stress and worries.
Mentioned below are the four destinations that you can visit on your India tours, this summer and have a great vacation.
Himachal Pradesh: Home to some of the most mesmerizing hill stations of India, the state of Himachal Pradesh is very popular among both domestic and international tourists for their snow-capped mountain peaks and lush green vegetation along with sparkling waterfalls which decorates the whole landscape. Some of the most famous hill stations of Himachal Pradesh include Dalhousie, Dharamsala, Shimla, Manali and many more.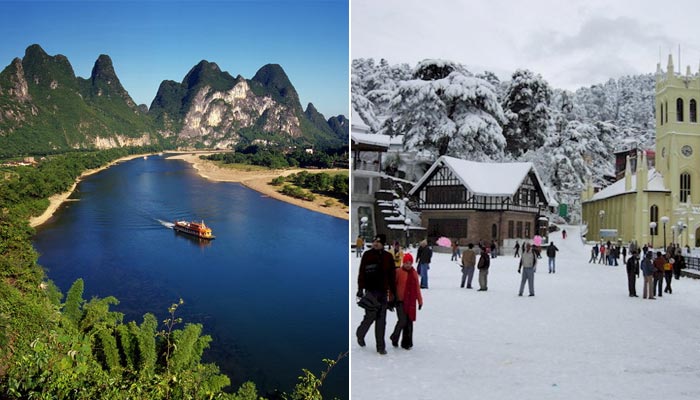 Kashmir: The beauty of Kashmir is widely known. It has been famously called 'heaven on Earth' and really lives up to the title with its mesmerizing beauty and natural splendor. Each and every location looks like a livid painting capturing all the vibrant colors of nature. With its picture perfect setting, Kashmir literally stuns a person and leaves them speechless. Visit the Mughal gardens of Srinagar and enjoy a Shikara ride on the serene Dal lake. You can also go on excursions to the nearby places including Sonamarg popular for its glaciers, Gulmarg for its gondola rides and Pahalgam for water sports.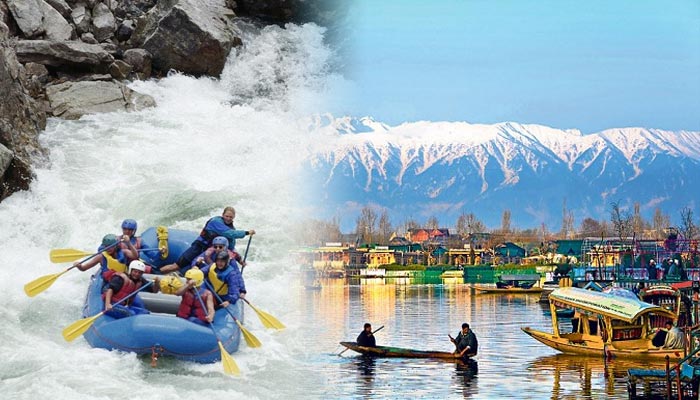 Sikkim: Once the best-kept secret of North-east India tour, Sikkim is soon growing into a great tourist destination with its unique culture and natural beauty. Surrounded by lush green mountains, clear streams, gushing hot-springs and dense forests, Sikkim is a perfect spot for taking a respite from the heat of summers. A number of placid lakes, Buddhist monasteries in the most secluded settings and cascading waterfalls- all add to the charm of the place. Tsomgo Lake, Nathula Pass and Enchey Monastery are some of the famous attractions of the city.
Ladakh: Supposedly India's own Shanri La, Ladakh is sometimes called 'Little Tibet'. The rugged landscape with the numerous streams and some of the most famous Buddhist monasteries, Ladakh makes you feel like you are some where away from India. With the huge Tibetan population settled in the region, it has got a unique culture. Travel through the small simple villages soaking in the local culture and tasting their delectable cuisine.