Beaches are something which encapsulates the mind of people. While we talk about beaches, the first thing that comes to our mind is Goa. But the beaches in the magical city of Mumbai are no less. The city being popular among the domestic and foreign masses, it is visited by people throughout the whole year. This pulsating capital city of Maharashtra never sleeps. Mostly referred as Bombay, the most modern city of India captures the spirit of changing pace set by modernization and liberalization.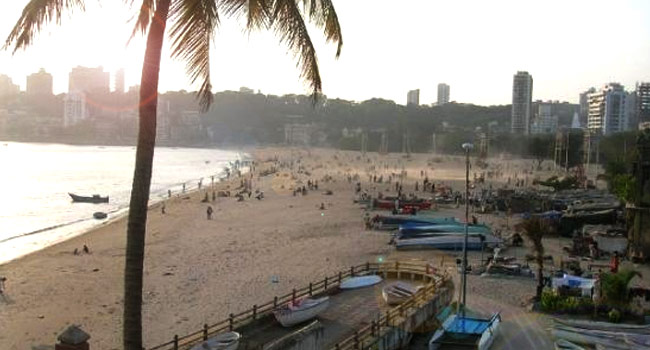 Situated at the western coast of India, this coastal city is surrounded by the Arabian Sea on three sides. This long coastline has many beautiful beaches. Though these beaches in Mumbai are very beautiful but some of those are getting polluted for numerous reasons. Still the charm of the beaches in Mumbai has not faded. It attracts tourist from the nook and corner of the globe. Whatever be the reason of travelling to Mumbai, every soul falls in love with the place. It offers a lot to its visitors, whether it's sightseeing, shopping, dining or enjoying the culture.
Mumbai is blessed with nine beaches stretching from north to south along its coastline. Juhu Beach, Dadar Chowpatti, Girgaum Chowpatti, Versova Beach, Aksa Beach, Manori Beach, Madh Island, Marve Beach and Gorai Beach are adorning this coastal city. Though all the beaches are not very popular among the tourists, some of them attract a lot of attention. These beautiful beaches are wonderful getaway from the hustle and bustle of city life and for the visitors who are on India trip.
Juhu Beach which is situated in a beautiful location in the central suburb of Mumbai is visited by hordes of people. The added attraction of this beautiful beach is the houses of famous Bollywood filmstars in the area. This beach is crowded with people and is an ideal place to spend a good time sitting on the sands. People can even relish various delicious snacks like bhelpuri, chaats, paav bhaaji and paani puri from the various stalls while enjoying the beautiful environment of the beach. The only beach in central Mumbai, Chowpatty Beach doesn't lack behind in attracting tourist. Famous as a venue for celebration of various Hindu festivals, this beach is loved by foreign travelers as they have keen interest in the cultures of India.
These beaches are wonders for the people for different activities. Apart from the beaches, the Marine Drive in Mumbai is an important destination. Looks like a necklace with the dazzles of light, Marine Drive is popularly known as Queen's Necklace. It's basically a pathway through the long stretches along the coastline. The sight of the sparkling waters of the Arabian Sea and the amazing feeling of the breezy wind caressing your hair while strolling in the pathway mesmerize the visitors to a great extent. The beaches and the sea in Mumbai cast magical spells on the visitors.