The Taj Balloon Festival is an exclusive extravaganza recreating the grandeur and elegance of the Mughal era. Romancing over skies of Agra, witness the spectacular symbol of love the Taj Mahal, with its unparalleled grandeur and charm, a pure testament to love. The Ballooning Festival offers a novel opportunity to witness the beauty of Taj Mahal like never before. Gear up this November to see one of the seven wonders of India from high above at the Taj Balloon Festival from 25th to 30th November 2016.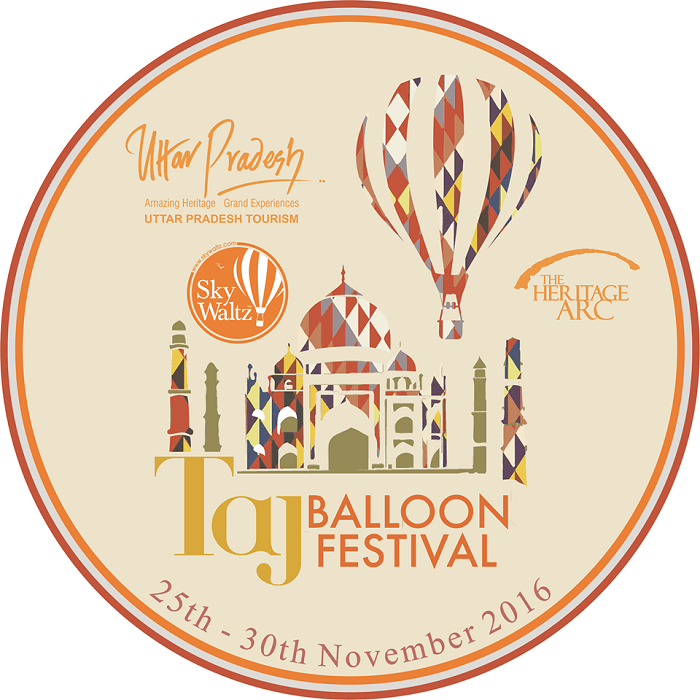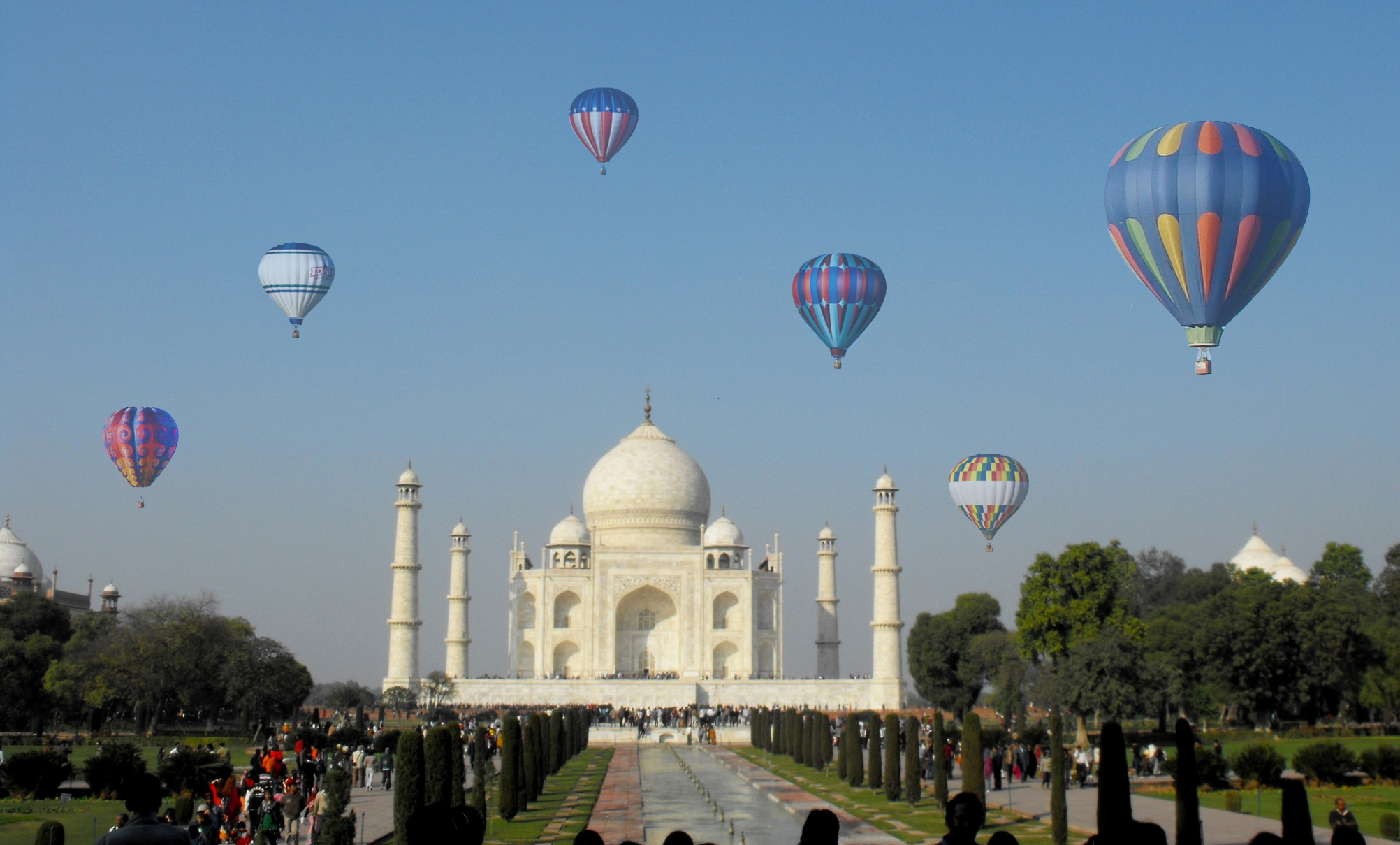 Known for its heritage monuments like Taj Mahal, Agra Fort, and Fatehpur Sikri, the city of Agra is a highlight of the Uttar Pradesh tourism. With a mission to promote tourism as leisure/adventure destination the Uttar Pradesh Government organized its first Taj Balloon Festival in 2015.
This year, with its second edition the Uttar Pradesh Tourism brings to you a comprehensive guide to the Taj Hot Air Balloon Festival in Agra. The festival is an extraordinary event offering glimpses of the rich culture and heritage of Agra. The itineraries have been tastefully crafted and spiced up with adventure offering unique experiences to the guests – all setup against breathtaking marvel of the Taj Mahal.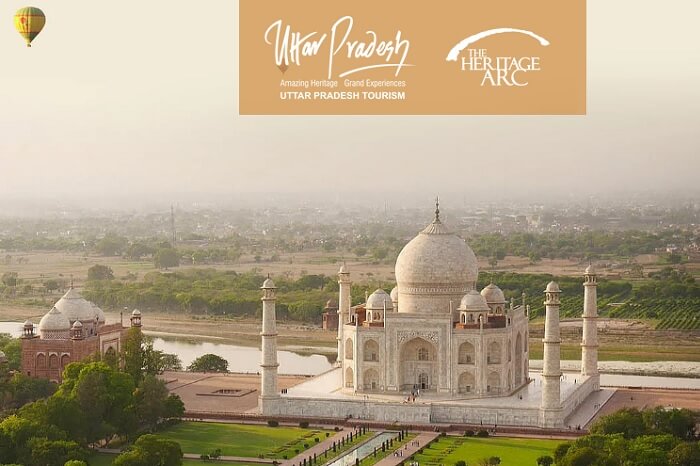 The first edition of the Taj Balloon Festival in 2015, the Department of Tourism of the Uttar Pradesh Government was a huge success. This year the festival will be a 6-day event. Here's a glimpse of all you should know about the 2016 edition of the Taj Balloon Festival.
Regarded as one of the safest form of aviation sport, Hot Air Ballooning has been gaining prominence across the world.
Over 15 different sized balloons will fly over the city during the 6 day event.
The flights will begin from the banks of the river Yamuna.
Expert balloonists from 15 countries including Australia, Belgium, Germany, Spain, UAE, UK, and the US will display their ballooning skills.
The balloons fly at a height of 300 meters from the ground.
FESTIVAL HIGHLIGHTS:
Taj-Skyview: The Taj Mahal reveals its hidden subtleties only when viewed from the unique vantage points. Witness the architectural masterpiece surrounded by the sacred waters of river Yamuna.
Nightglow: At sundown, luxuriate in the lively Nightglow concert that showcases spectacular sights and sounds of the balloons lighting up in the dark sky accompanied with lively music concerts.
Enjoy the evenings with live performances and entertainment shows and music concerts performed by the local musicians, rock bands and artists recognized nationally as well as internationally.
Sightseeing: Visit the various monuments of Agra that includes a visit to the renowned Kalakriti Cultural & Convention Centre.
Dining: Royal dining experiences are offered under the moonlit skies.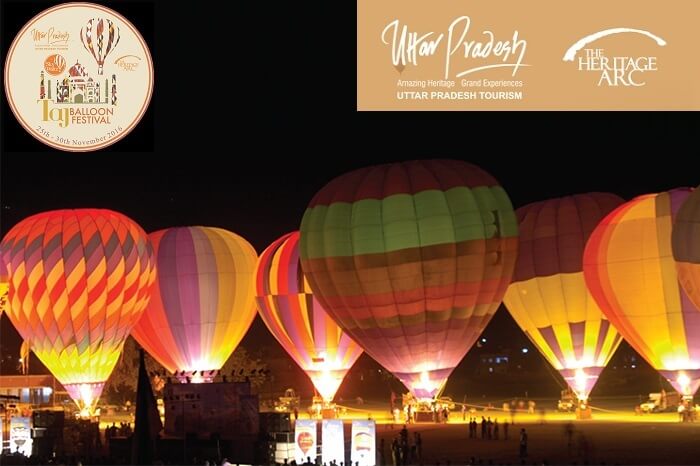 So, Mark you calendar now! Rise up and grace the skies of Agra.
Festival Dates: 25th to 30th November 2016.