Popularly known as the Lotus Temple, the Bahai Temple is an elegant creation and a symbol of modern day architecture in the heart of New Delhi, Nehru Place. It has become the landmark of the city and tourists from every part of the world, who comes to Delhi, make sure they visit the Lotus Temple. Shaped in the form of a full blown lotus flower, the temple is open for people of every religion and race to enter its doors and worship the creator of the universe.
The temple had been designed in 1986 by an Iranian architect named Fariborz Sahba. It is a new addition to the already existing historical monuments in Delhi. Keeping in mind, the freedom of religion, the building has been designed in the form of a lotus which is common to regions like Hinduism and Buddhism. It is also considered to be one of the wonders of the 20th century whose unique design and picturesque environment has attracted thousands of travelers from all over the world. The temple represents equality of religion, unity and harmony amongst humanity and eradication of prejudices from the world. Though it has been constructed by the Bahai community, it is open to people of all religion, community, color and ethnicity. The temple does not have any idols, but only a huge prayer hall for meditation. The prayer hall can hold up to a maximum of 3000 people at a time and it also organizes prayer sessions on teachings from all religions. The surface of the temple is made of white marble and is dotted with several ponds and lush green gardens that add to the beauty of the surrounding.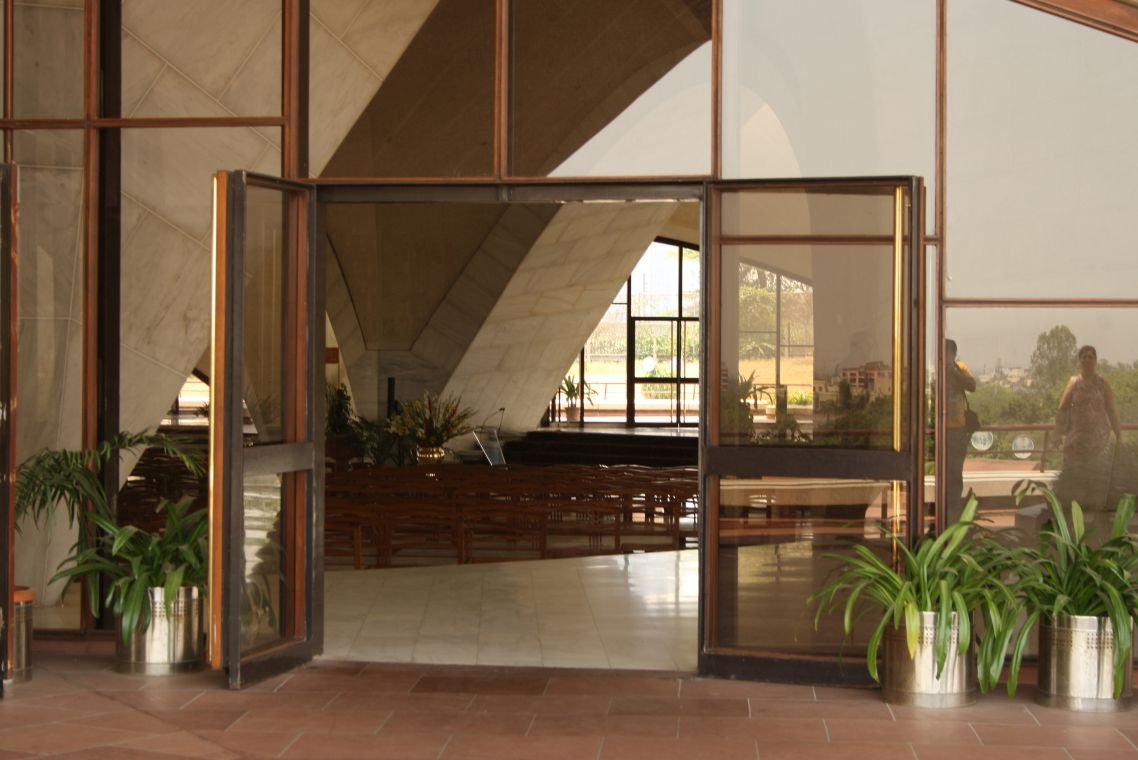 Whoever pays a visit to the Bahai Temple gets a complete feel of peace, solitude and happiness. It is a perfect destination in Delhi where one can drive away all his worries and relax amidst a sheer calm surrounding.