Newly weds certainly want "we time", after being in the spotlight through long drawn wedding rituals. India gives you a palette of colorful options, be it long romantic walks on beaches or cosy mountains, choose your spot.
Kashmir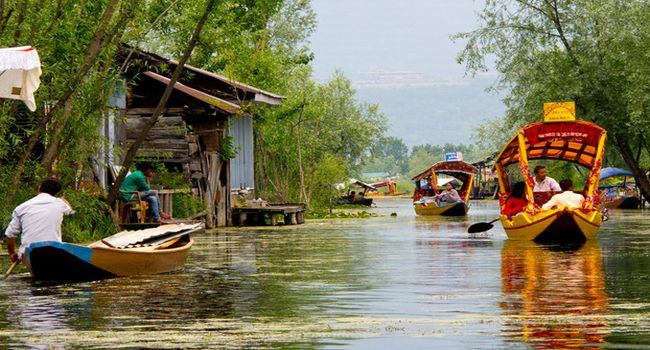 Houseboats in Srinagar is the place to be. Amidst Dal Lake or Nagin Lake, these boats offer you all amenities. Take a cruise of the lake on a shikara. Pahalgam, Gulmarg and Sonemarg freeze in winters. If you are an adventure enthusiast, go for skiing, trekking, river rafting and a Gondola ride!
Kerala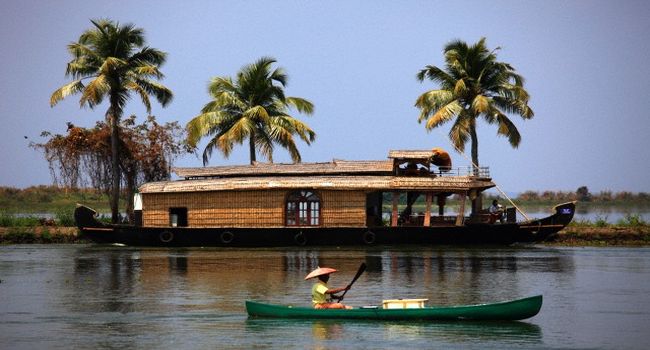 Tea and coffee plantations at Munnar to lagoons, backwaters and houseboats with a touch of southern tradition at Kumarakom, God's own country has more in store. Coconut trees around beaches of Kovalam, curd rice or seafood platter add taste to your new life.
Auli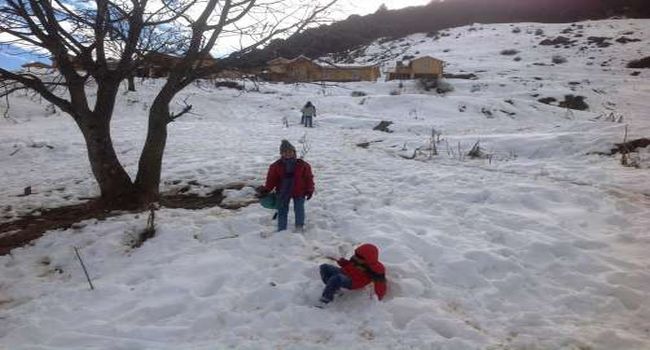 Auli, in Chamoli district, Uttaranchal is a popular skiing destination. Auli has the world's largest and longest cable car ride, 4km long. Auli also has one of its kind chair lift which connects lower slopes of skiing to its upper counbterpart. The ropeway brings you a step close to Himalayas. A must visit honeymoon zone, owing to virgin peaks and less crowd.
Rajasthan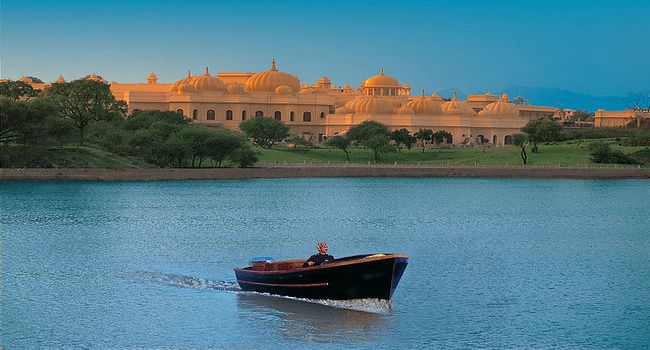 Most popular honeymoon spots include Udaipur (lake city), Bikaner (houses beautiful shrines and castles), Mount Abu (the only hill station in the state), Pushkar, Jaisalmer, Jodhpur. Travel with a royal feel. Sand dunes, mighty forts, beautiful monuments reflect ancient Rajput heritage.
Coorg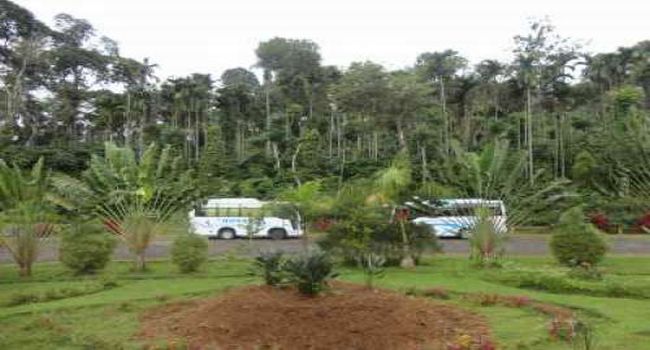 A haven for newly weds far away from public eye, in South India. Secluded orange orchards, lush green surroundings, coffee plantations serene hill resorts and pleasant weather conditions, what more can you ask for! Madikeri Fort, Abbi falls, Harangi dam add to the beauty of the hill station.
Agra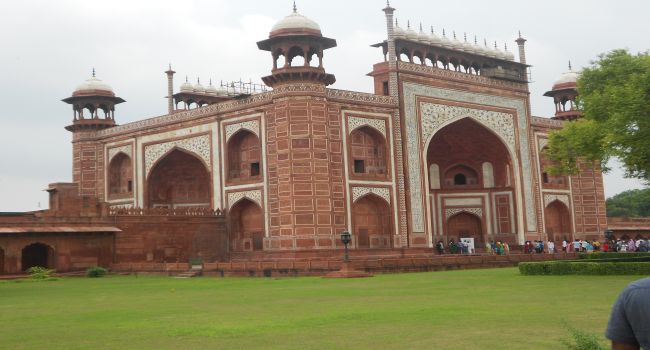 Eternal epitome of love – Taj Mahal, built by Shah Jahan in memory of his beloved Mumtaz Mahal has a global appeal. Agra Fort, built of red sandstone, Fatehpur Sikri are also thronged by millions.
Goa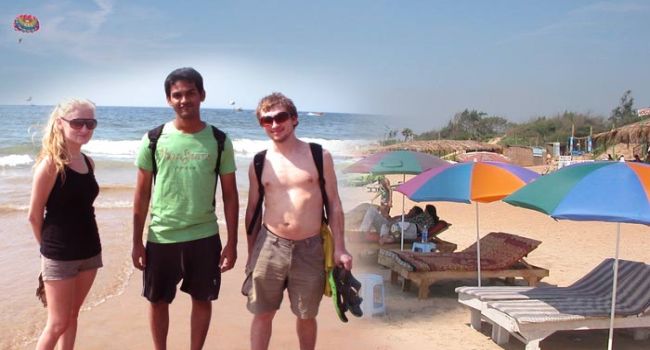 Ancient forts, churches, Beaches, golden sand, palm and coconut trees swaying in their tune, is the ideal place for fun and relaxation. Watersports, spa, fenny, sea food platter-you want it, Goa has it.
Lakshadweep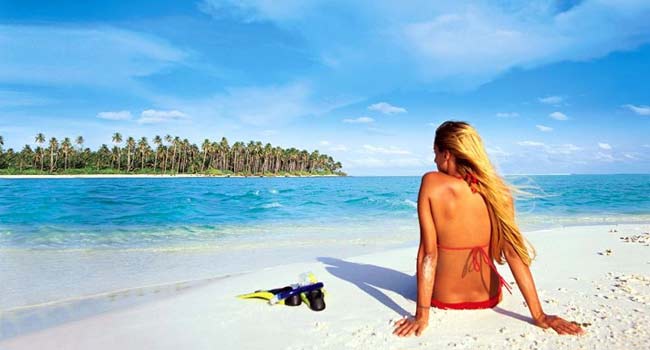 The smallest Union territory in India with greenish-blue waters of Arabian Sea, rustling sound of palm trees, comes with a bonus of beach cottages to take you into a mushy world, now a reality. The marine life, coral reefs are highlights of this island.
Majuli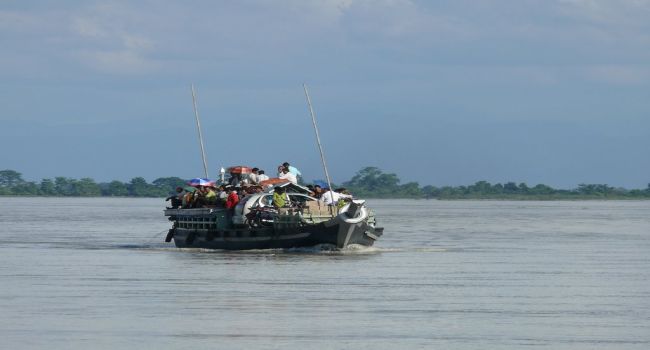 World's largest island on the banks of Bramhaputra river, in Assam is still unexcavated. After UNESCO'S declaration of a heritage site, Majuli will soon be a tourist hotspot. Picturesque landscape with peaceful surroundings is enough to attract global crowd.
Jabalpur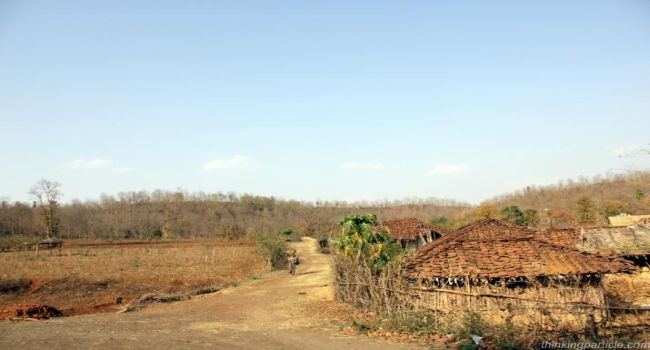 The famous Marble rocks in Jabalpur, Madhya Pradesh, Kanha and Bandhav Garh National Park, offers you a double dose of nature trail and adventure.
Embark on a new journey, with memories to last a lifetime.