Rajasthan is not only about forts and palaces narrating the ancient Rajput fairy tales. There is a more to this desert land located in the Northern part of India. The colorful vibrant culture of Rajasthan comes alive with the holy places of Pushkar and Ajmer snuggled in the lap of Aravalli ranges. While Pushkar is a mélange of culture and Hinduism, shrine of the Sufi saint Salim Chisti at Ajmer draws a picture perfect image of Indian spirituality. Flocks of travelers belonging to varied culture and religion visit these spiritual destinations and to rejoice in the glory of Indian mysticism.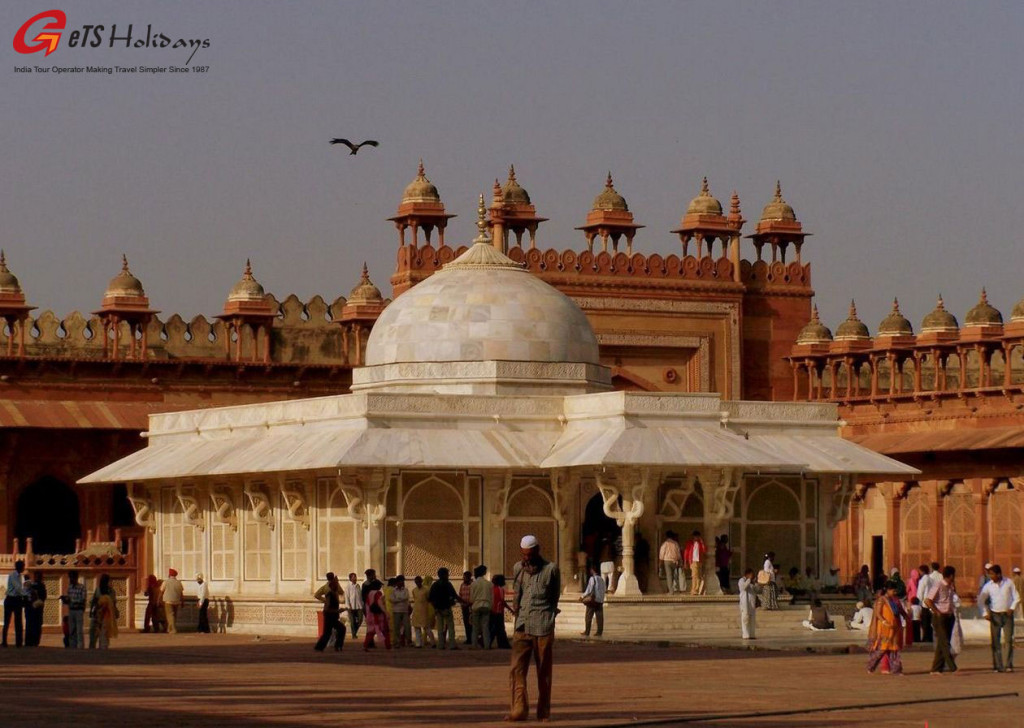 Both these holy towns have a charm of their own. Walk down the narrow winding roads of Ajmer and you will get an old yet lively site of old horse- drawn tongas. And again there are modern high-end cars which try to find out way in between these tongas to move to their destination. And as it goes common with every pilgrim destination, in Ajmer too hawkers shout their heart out to sell their much treasured prayers items and accessories. In the epicenter of these noisy crowded streets, lies the world famous Dargah of Sufi saint Salim Chisti. People from different walks of life, different culture, nation and community come here to offer prayer and homage as saint's are infallible for all.
Besides Ajmer, there is Pushkar, home to one of the Holy Trinity of Hinduism. It has emerged as a popular holy destination among people not only from India, but also abroad. The holy Pushkar Lake is where every pilgrim takes a dip as it is believed that the lake has the power to absolve one of his sins and direct him to salvation. The Brahma Temple at Puskar remains occupied by devotees from every corner of the globe. You get to see a rich colorful mix of religion in Pushkar which defines that religion is one that bind the human world together.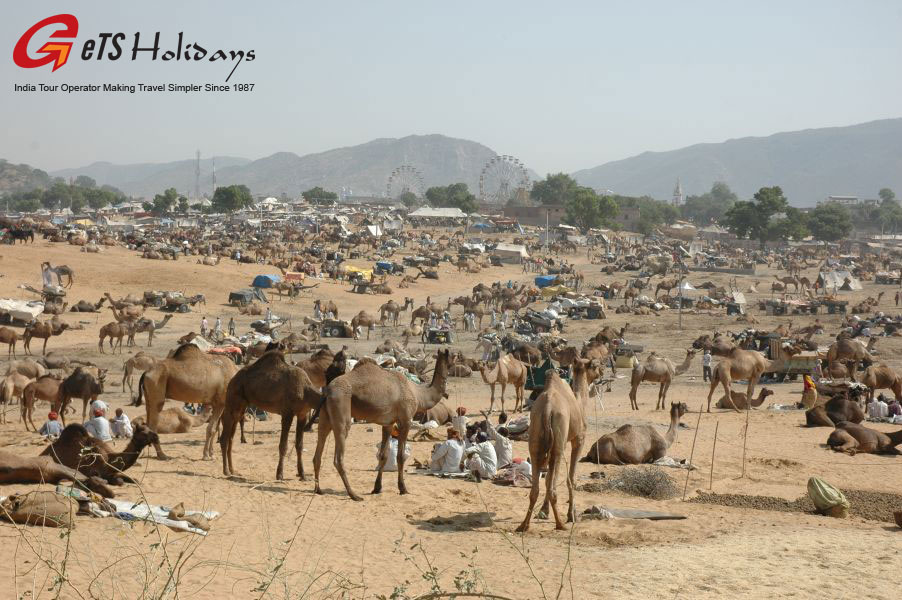 A terrain of rocks, sand, hills and green vegetation make up the scenic beauty of Pushkar. And mention not, the green land punctuates excellently with the silent flowing water of the lake. The warm, friendly and hospitable people of the region never let you feel that you are in an alien world. The culture of the region is best experienced during the famous Pushkar Fair. Colorful camels, cultural performances and vibrant attires of local people promises to take your breath away. Mix up with this colorful culture and taste the spiritual flavor of India to the core.