Varanasi, Benaras or Kashi is one of the most prominent destinations of India, rich in history, culture, religion, symbols and meanings. Colourful, spiritual and intense are the words that best describe Varanasi. A magical place, where at every two seconds, your eye can catch something new and exciting, and a place where amid chaos one may find tranquil.
Varanasi is considered to be one of the holiest cities around the world and probably one of the oldest living cities too. Each year millions of Hindu pilgrims and travellers visit this holy place to the sacred river Ganges. While some come for spiritual awakening, others come for salvation and to attain Moksha (liberation from the cycle of birth and death).
This Indian travel destination is an incredible concoction of spirituality, culture, religion, tradition, heritage, and not to miss food. It would be fair enough to say that Varanasi should be on every traveller's list. And when in Varanasi, there are some things that should not be missed out doing.
1. Discover the Stories Behind the Ghats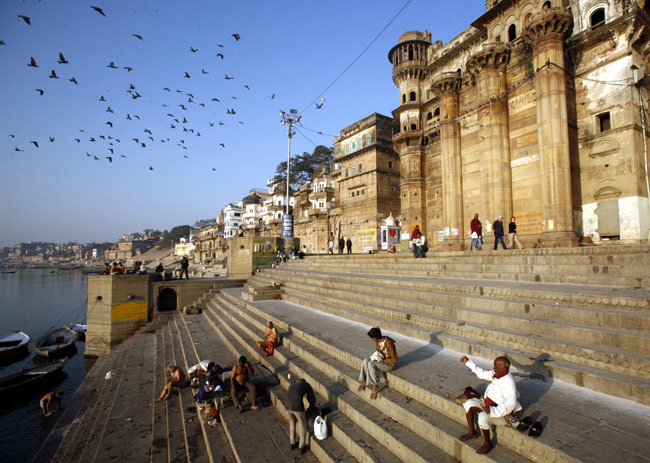 Exploring the Ghats by the river Ganges is one of the best experience you will have learning about Varanasi. Every ghat in Varanasi has its own meaning and spiritual significance. The city has almost a hundreds of Ghats, while some are meant for bathing and praying, some for washing clothes and few for cremation. It is alluring for travellers to learn about the ghats associated with some legend or mythologies.The Manikarnika ghat is specially used for cremation purposes, while Tulsi Ghat is said to cure leprosy, the Dashaswamedh Ghat is huge with a large number of pilgrims thronging for prayers and bath.
A walk along these Ghats allows one with an excellent opportunity to absorb the eclectic atmosphere, witness amalgamation of unique religious scenes by the river, as well as learn about Varanasi's rich fabric of lore, legend and tales.
2. Seek Spiritual Solace in the Temples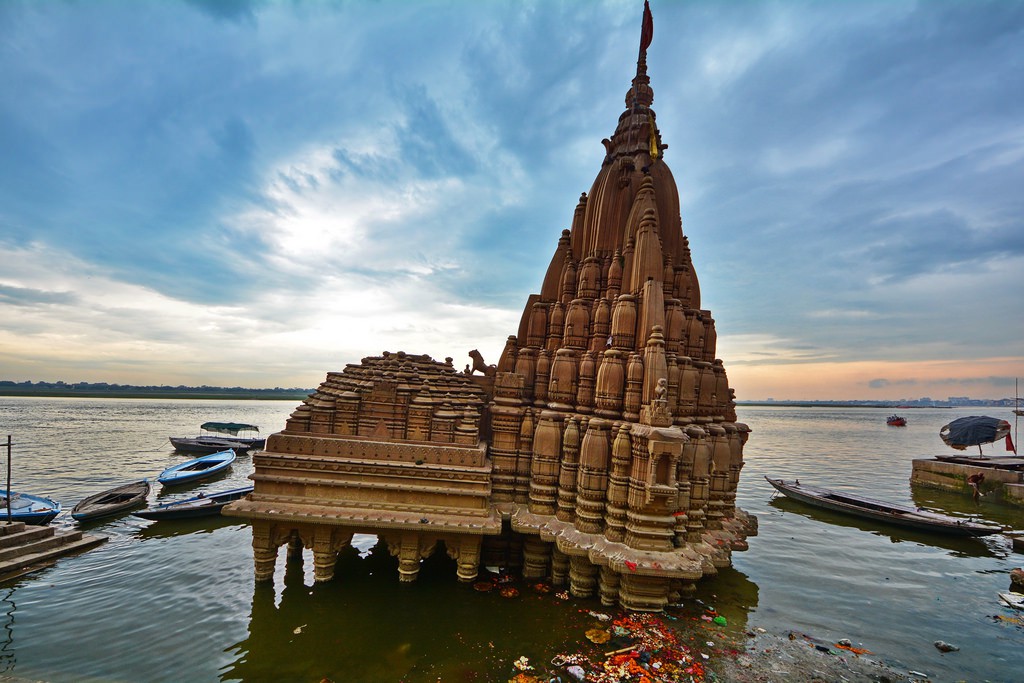 A visit to Varanasi is incomplete without visiting the magnificent temples of the city. It is estimated that there are approximately 23,000 temples, big and small in the city. There is one present in almost every corner of the city. Visiting the temples is also one of the best ways to understand the architecture in India. Some temples are associated with legends of Hindu mythology and many are built to honour their faith. Attend the aarti (a Hindu ritual of worship) sessions at the temples combined with sounds of soulful hymns and chants, to which the entire city sway.
The most popular temples in Varanasi are the Kashi Vishwanath Temple, that is dedicated to Lord Shiva also called the Golden Temple. Durga Temple, Tulsi Manas Mandir, Sankat Mochan Temple and Birla Temple.
3. Witness the Grandeur of Evening Aarti Ceremony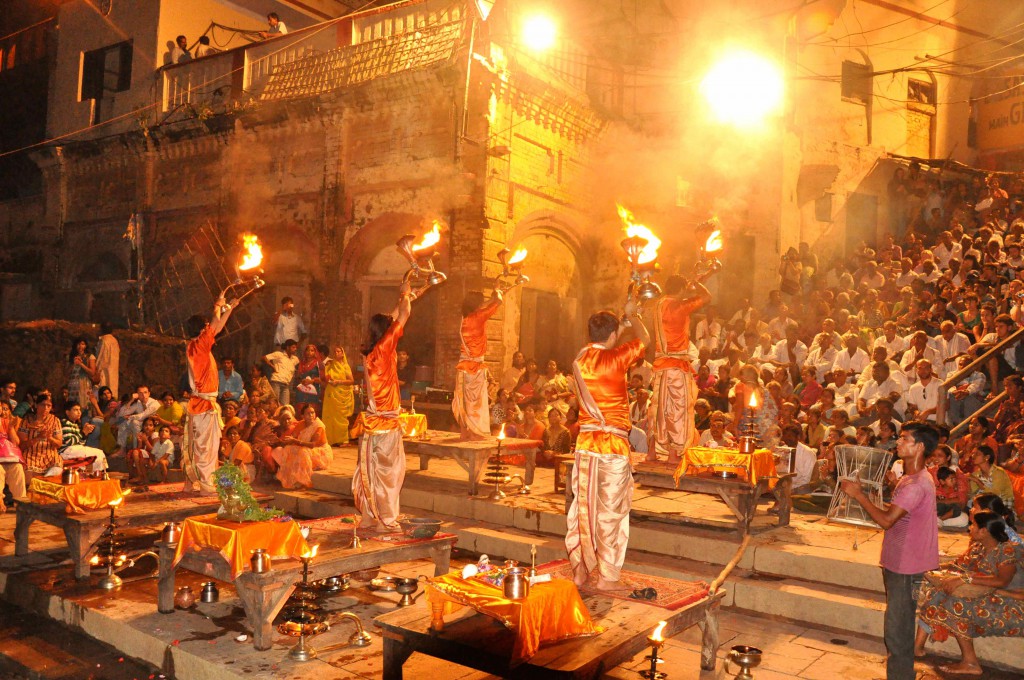 Listed as one of the top activities to do while in the spiritual capital of India. The Evening Aarti ceremony at River Ganges is a sight you shall cherish for a long time. The Dasaswamedh Ghat is the best place to view to this spectacular event, where beautiful rituals of worship unfold themselves in front of your eyes. Priests offer prayers to holy river Ganga with large brass lamps and sway along with chants and hymns. Large crowds wait to either join the prayers or simply watch the captivating performance.
Visit at least one hour before the Aarti begins to grab a spot with the best view. Best is to hire a boat opposite the ghat to be able to capture every moment in detail and attention.
4. Go for an Early Morning Boat Ride in the Ganges River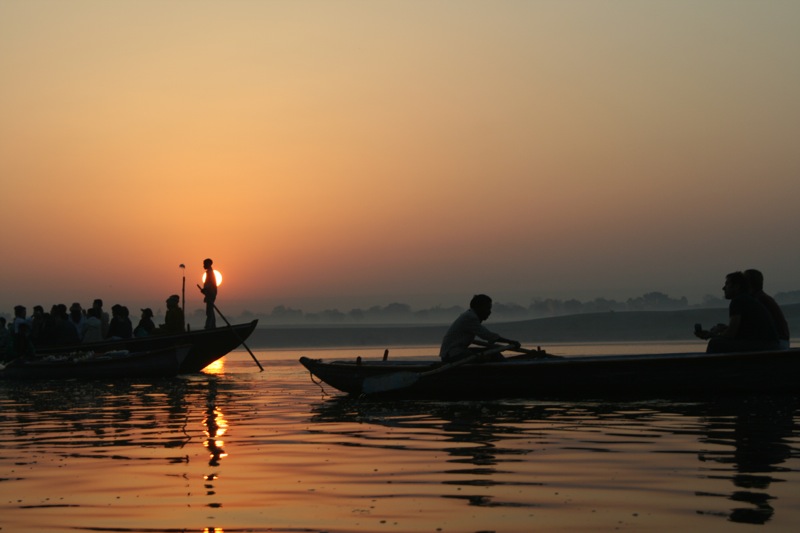 One cannot miss this surreal experience in Varanasi, at the break of dawn with hazy sunlight kissing the serene waters of Holy Ganga. Boat ride at dawn is perhaps the best thing to do in Varanasi. The ride will take you through different ghats, temples, and former palaces situated close to the banks of the Ganges, offering a panoramic view of the river and the region. The best time to enjoy a boat ride on the Ganges is from 5:30 am to 8:00 am when the colour and tranquillity of the place is sure to captivate you.
5. Learn about Buddhist History at Sarnath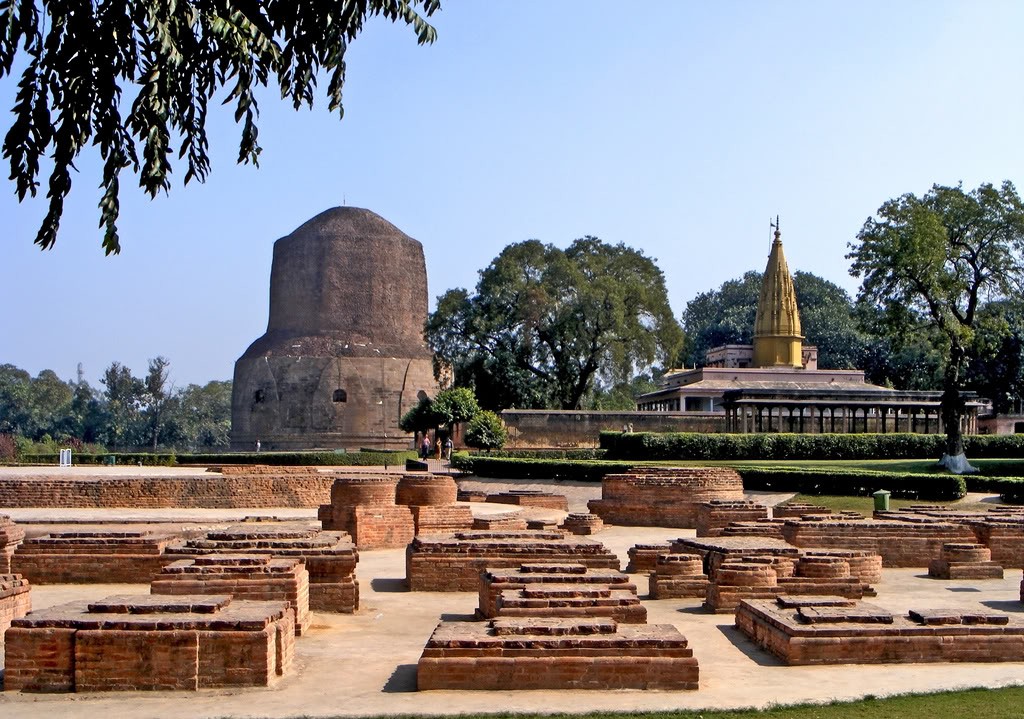 Just 12 km away from the Varanasi city, is the holy site of Sarnath – a revered Buddhist pilgrimage centre, a place where Gautama Buddha first preached the Dharma after his enlightenment. Sarnath is certainly one of the best places to visit near Varanasi, and your trip would be incomplete without seeing it. There are ancient relics and crumbling ruins to explore, that are a major tourist attraction. Impressive stupas, the Ashoka pillars, a Tibetan and a Sri Lanka Temple, the Archaeological Museum and a Bodhi tree are treasures worth exploring.
6. Explore Varanasi's Royal Heritage at Ramnagar Fort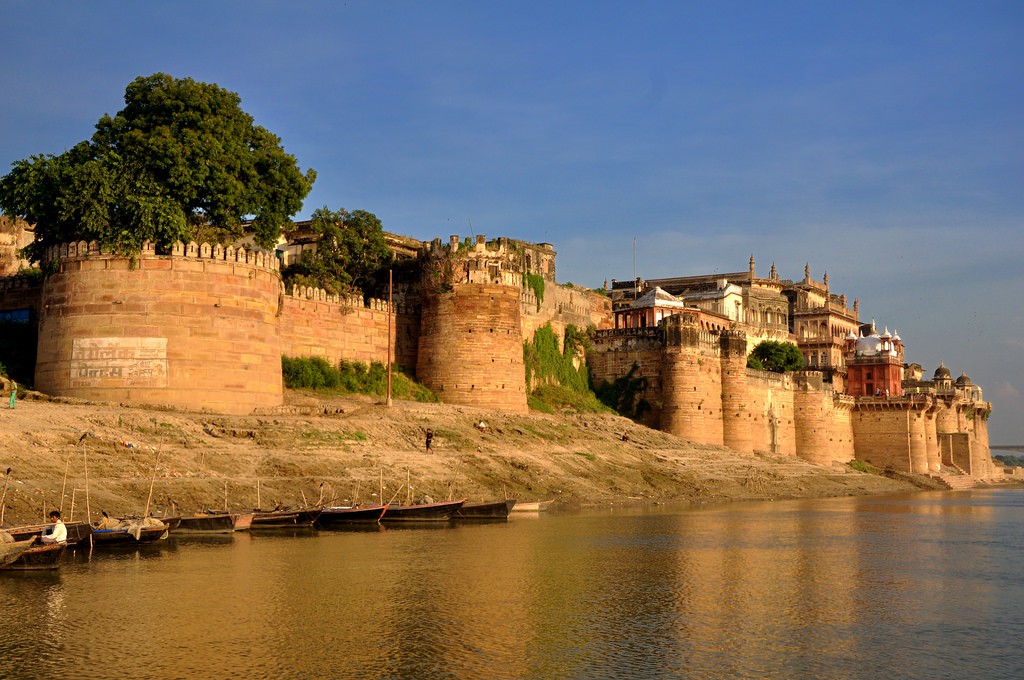 The crumbling 17th century magnificent Ramnagar Fort is the ancestral residence of the Maharaja of Banaras or Varanasi. Situated on the eastern bank of the river Ganges, rising majestically out of the banks of the Ganges, towering pavilions, verandahs, carved balconies, domes, cupolas, magnificent halls, gives out a strong and sophisticated appearance. The fort is one of the best places for tourists and history buffs. It was built in 1750 by Raja Balwant Singh and represents the best example of the Mughal style of architecture. The fort has also been a shooting location for many films.
There is a museum inside the fort which has an excellent array of royalty items on display. Look for an ancient astronomical clock, one of the main highlights.
7. Never Leave Without Shopping the Best of Varanasi City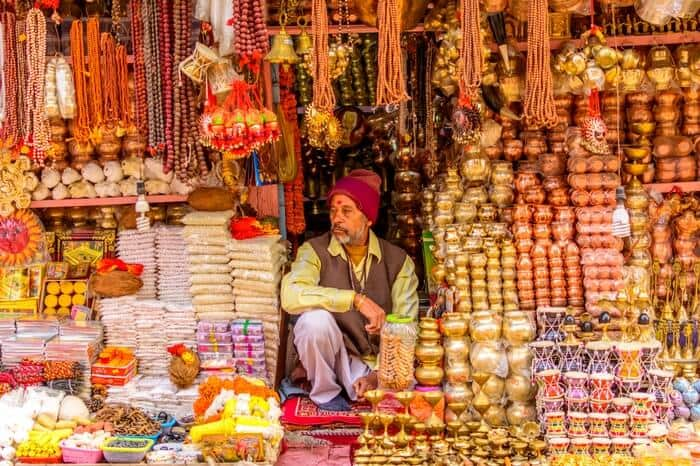 Shopping is the best thing to bring home wonderful memories of the holy city of Varanasi. Widely famous for its silk and jewellery, the local markets in Varanasi are filled with fine silk clothes, including the noteworthy silk sarees. Do bring along some of these exquisite fabrics.
Apart from that, you can find carpets, stone inlay work, bangles, idols of Hindu or Buddhist deities. The Vishwanath Lane, Thateri Bazaar, Chowk and Godowilia are some of the main shopping areas to explore in the city.
8. Watch the Silk Weavers Creating Magic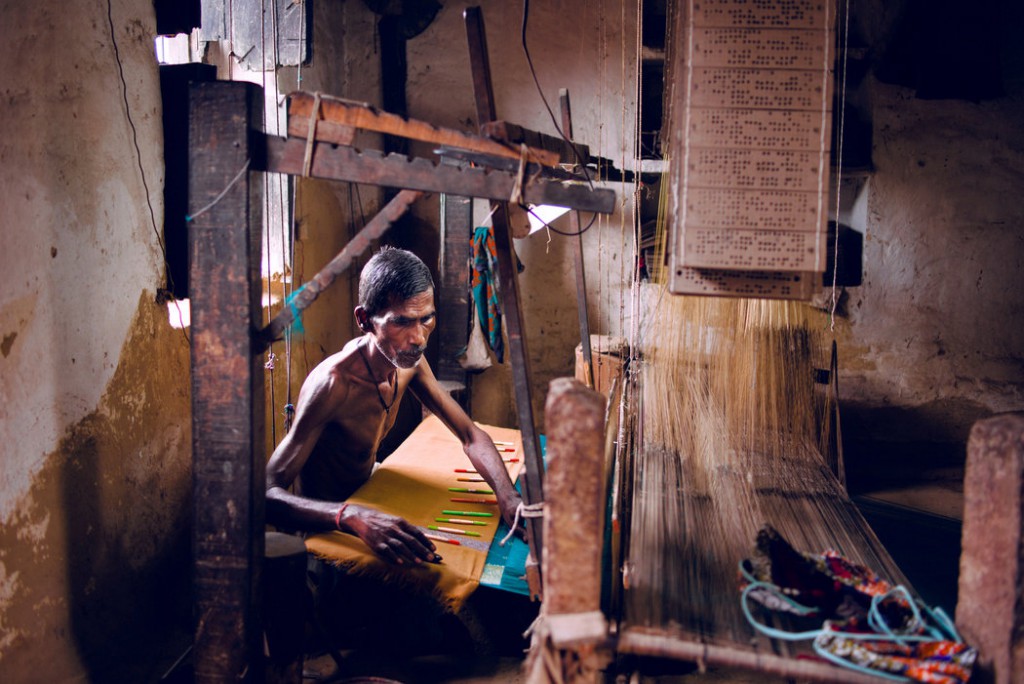 Varanasi is famous for the quality of silk products crafted in the backstreets of the city. The weavers of Varanasi are renowned world over for creating some of the most beautiful masterpieces, that has been a heritage, art and culture, passed on from generations. Find the weavers village that is Sarai Mohana village, famous world over for its silk weaving finesse. The Banarasi sarees made by these weavers are among the finest sarees in India and is known for their intricate gold brocade or zari, fine silk and opulent embroidery. The sarees are worn by Indian women on special occasions like festivals and marriages.
It is amazing to know that these saris can take somewhere between 15 days to 1 month or even up to 6 months to complete.
9. Gorge on Mouth-Watering Delicacies of Varanasi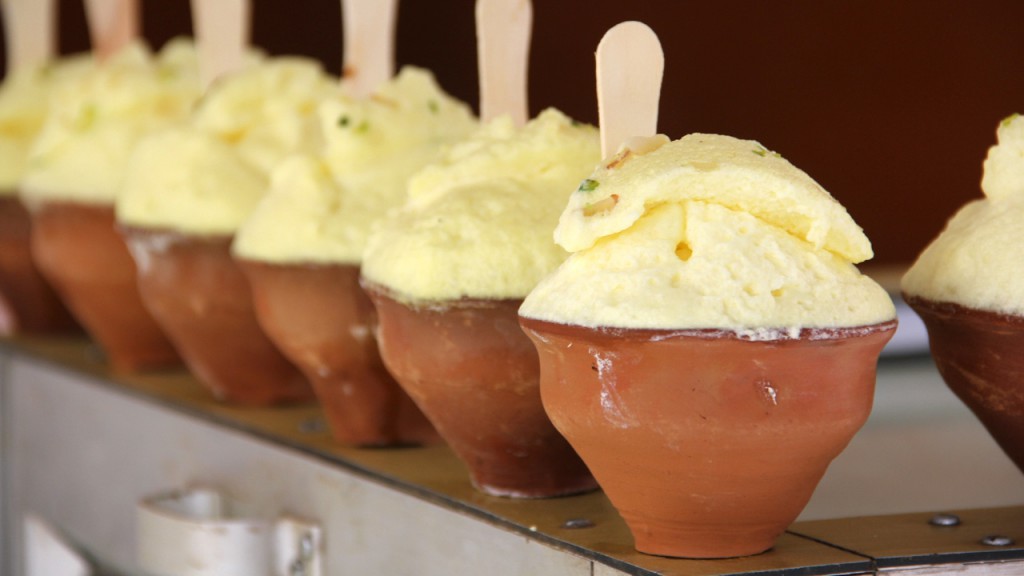 Varanasi is a wonderful blend of not just spiritual experience, but a gastronomical experience too. The city streets present simple yet mouth-watering unique delicacies which are equally famous as well as unique to Varanasi. For chaat, you may head to the Vishwanath Gali, famous for its chaat, where you can try items like Tamatar/Tomato Chaat, Pani Puri, Kachoris etc.; try out variety of sweets like Jalebi, Banarasi Kalakand, Rabri, Malaiyo (a winter specialty) from the numerous stalls lining the streets, and a variety of flavored lassi (traditional, yogurt-based drink).
Another treat of Banaras or Varanasi is their famous Paan – a speciality made of betel leaf that should definitely be tried out.
So the next time you visit this incredible city, have a wonderful experience doing these activities, that are not to be missed. Moreover, you never know, you might as well discover something new on your own.
Best time to visit Varanasi?
The best time to visit Varanasi is between October and March.
How to reach Varanasi?
By Air – Nearest Airport to Varanasi is Lal Bahadur Shastri International Airport, just 25 kms away.
By Rail – Varanasi Railway Station is well connected to all major destinations of India.
By Road – The road network to Varanasi has excellent connectivity to major cities of Uttar Pradesh and neighbouring states like New Delhi.