India is certainly a paradise of majestic temples, cityscapes, landscapes amidst snow-capped hills and a lot more. However, apart from its cultural heritage, India is known for its mysterious caves studded with amazing sculptures and stone carvings that makes them the finest examples of diverse architecture styles. If you are an art lover then it's time for you to take a leisure trip to these epitomes of India's heritage.
Below are 9 mysteriously beautiful caves in India, you would love to visit soon after reading!
1. Borra Caves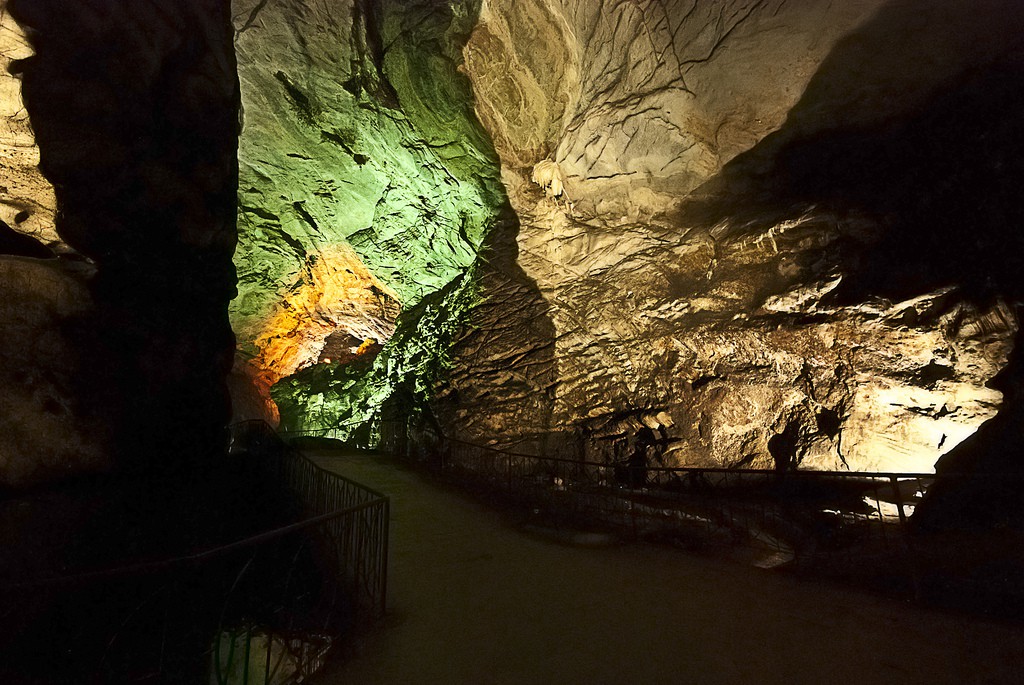 The Borra Caves are located in the Araku Valley in Andhra Pradesh, India. These caves are one of the deepest caves (80 m deep) that were discovered by a British Geologist named William King in 1807. As per Indian Anthropologists, stone tools dating back to 30,000 to 50,000 years old have been found indicating presence of humans in these caves. This cave was discovered when a cow fell into this cave and was found to be safe by the blessings of Lord Shiva due to the presence of a stone in the shape of the lingam. Since then these caves have been a popular tourist attraction.
Best time to visit: October to March
2. Amarnath Caves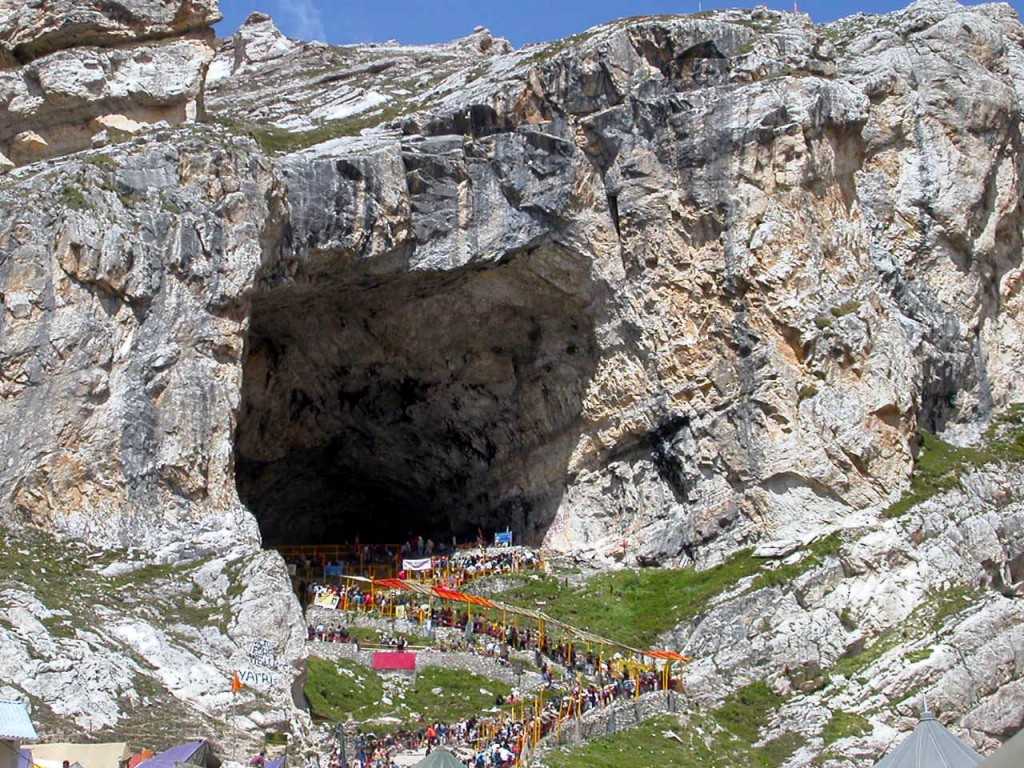 The scenic Amarnath Caves located in Jammu & Kashmir state of India is a major place of worship for Hindus as it boasts an ice stalagmite (formed of frozen ice) that symbolizes Shiva Linga. As per holy beliefs, the shape of the Linga changes as per the phases of moon. You will also find small ice formations representing Goddess Parvati and Lord Shiva's son "Ganesha". It is usually visited during the famous "Amarnath Yatra" which attracted around 6,34,000 tourists in 2011. You must visit this place to see the immense faith of people.
Best time to visit: May to September
3. Undavalli Caves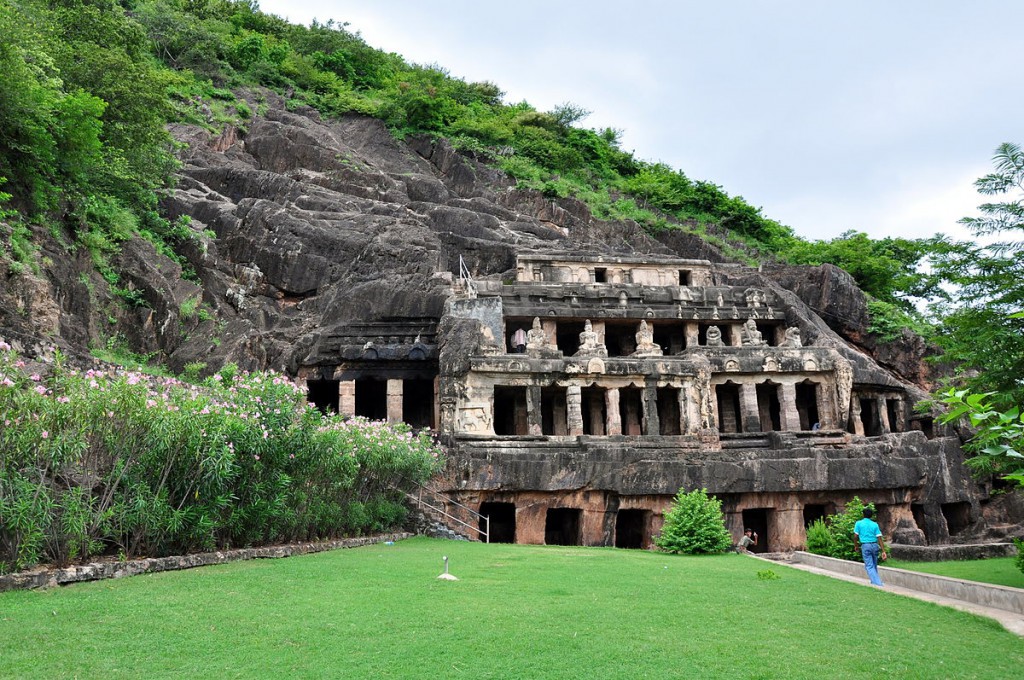 Undavalli Caves lies in the Andhra Pradesh state of India. These caves represent the Khandgiri and Udaygiri style of architecture. Here, the largest cave is home to a giant statue of Vishnu lying in a reclining position. The first level of these caves has a Buddhist monastery. When you reach at the top of these caves, you can enjoy splendid views of the Krishna river and many rock-cut architecture specimens.
Best time to visit: October to March
4. Udayagiri and Khandagiri Caves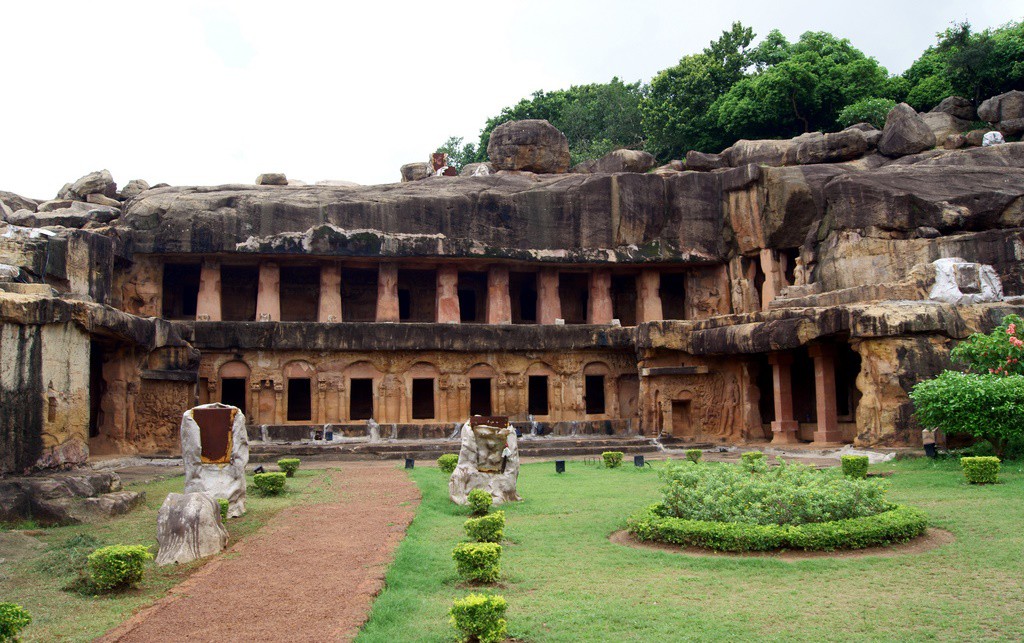 Udaygiri and Khandagiri Caves were found in Orissa state of India. Udaygiri means "Sunrise Hill" and Khandagiri means "Broken Hill". These are made of both man-made and natural caves that hold huge religious significance as they are adorned with ornate sculptures and formations. It is believed that during the rule of King Kharavela, the Jain monks stayed here during monsoon season. The beautiful views of the city, historical significance and rare inscriptions are something you shouldn't miss out in these caves.
Best time to visit: November to March
5. Badami Caves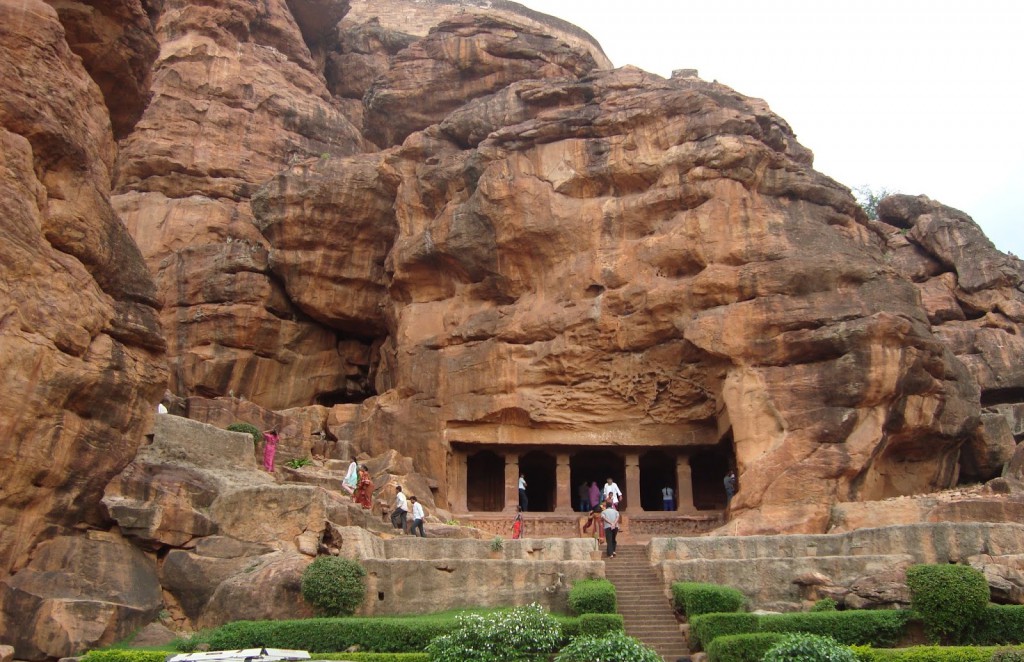 Badami caves in Karnataka state of India are a total of four caves in number. These caves have a huge compound of temples built from Badami sandstone. These are a UNESCO World Heritage Site that represents the artistic rock-cut architecture, the Badami Chalukya architecture and are inspired from the Nagara and Dravidian style of architecture. Each of these four caves consist of a mandap, a verandah, a sanctorum and beautiful murals. The best time of the day to visit these caves is in early morning to capture flawless pictures.
Best time to visit: November to March
6. Bhimbetka Rock Shelters
These caves located in the Madhya Pradesh state of India, are one of the UNESCO World Heritage sites that demonstrates the traces of human life. Hence, these caves mark the beginning of the South Asian Stone Age. Bhimbetka is derived from Bhima, the hero-deity of Mahabharata epic and exactly means the sitting place of Bhima. It was mentioned for the first time as a Buddhist site in Archaeological records in 1888, as per UNESCO. The color of the paintings in these caves have faded away as they were made using pure vegetable color dyes.
Best time to visit: January to March, August to December
7. Ajanta Caves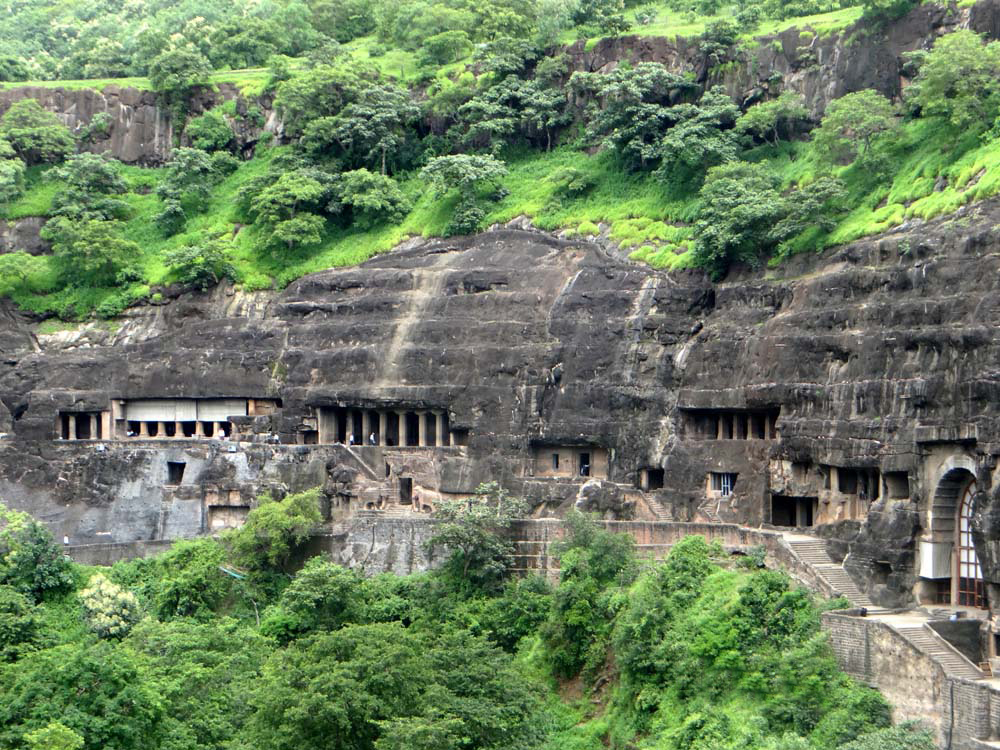 The Ajanta Caves in the Mumbai state of India are home to 30 rock-cut caves as old as 2nd century B.C with intricate wall carvings and huge monolithic structures. These caves were included in the UNESCO in 1983 and thus, became a major attraction of Mumbai. It is a popular spot for history enthusiasts. The entrance of the cave has a majestic statue of Lord Buddha. Its historical significance can be understood only when you actually visit this cave.
Best time to visit: October to March, June to September
8. Elephanta Caves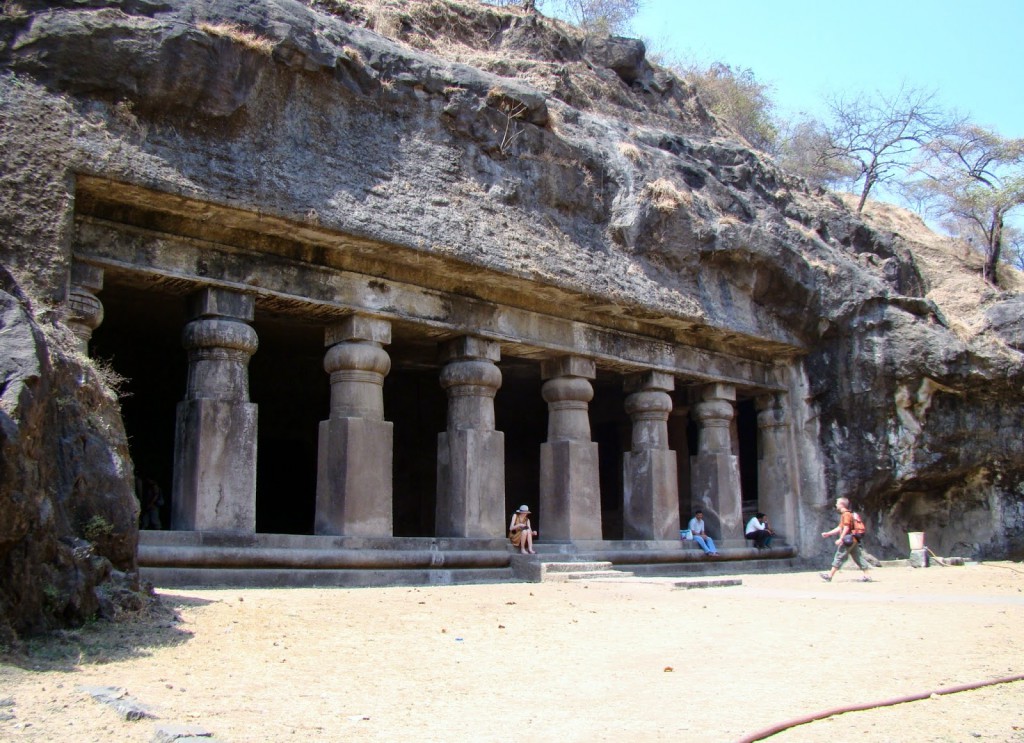 Elephanta Caves, a UNESCO World Heritage Site, located in the Maharashtra state of India are a bunch of proficiently-carved caves spread over an island. Here you will find both Buddhist and Hindu caves. These are ultimate perfect epitomes of bygone Indian art associated to Lord Shiva. One of the major attractions of these caves is the huge 'Mahesamurti' statue greeting you. Surrounded by the stunning Arabian Sea in the background, this place is perfect to had out in the day during your stay in Mumbai.
Best time to visit: October to March,  June to September
9. Ellora Caves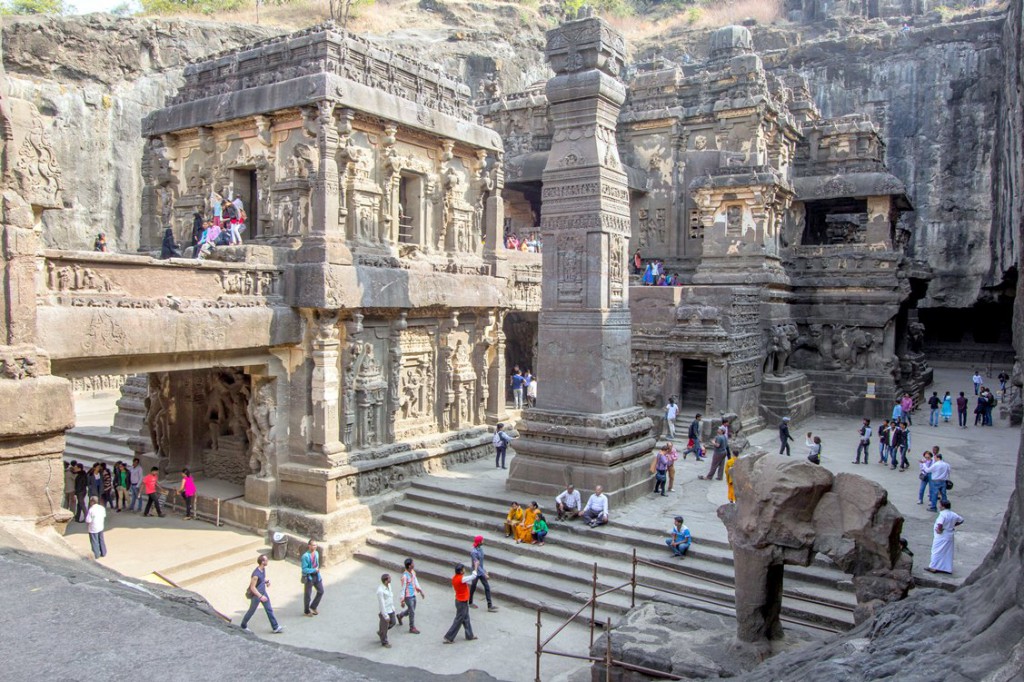 The Ellora Caves gouged from the Charanandri hills date back to around 1,500 years and is home to Hindu, Jain and Buddha caves portraying the harmony in the different faiths during that period. Ellora is undoubtedly an example of unmatched artistic excellence. Here, you can enjoy splendid views of the rare sculptures, rock carvings, inscriptions and monasteries while at the caves.
Best time to visit: October to March, June to September
Closing Thoughts
Caves in India are a must-visit for history buffs as they have deep-rooted connection with history. If you are planning to visit India soon then don't forget to be stunned by these magnificent caves.
We make sure that every traveler gets the most out of their trip to India and this is why; we offer tours that cater to all needs. Visit https://www.getsholidays.com/ to know more about us.