Varanasi is where the foundation stone of Hinduism was laid. Apart from its reputation of being the oldest living city in the world, it is also the holiest city of India. Mark Twain once said, "Varanasi is older than history, older than tradition, older than legend, and looks twice as old as all of them put together". In the spirit of lost legends, old myths and strange traditions, we give you a "5 things to do" list on Varanasi.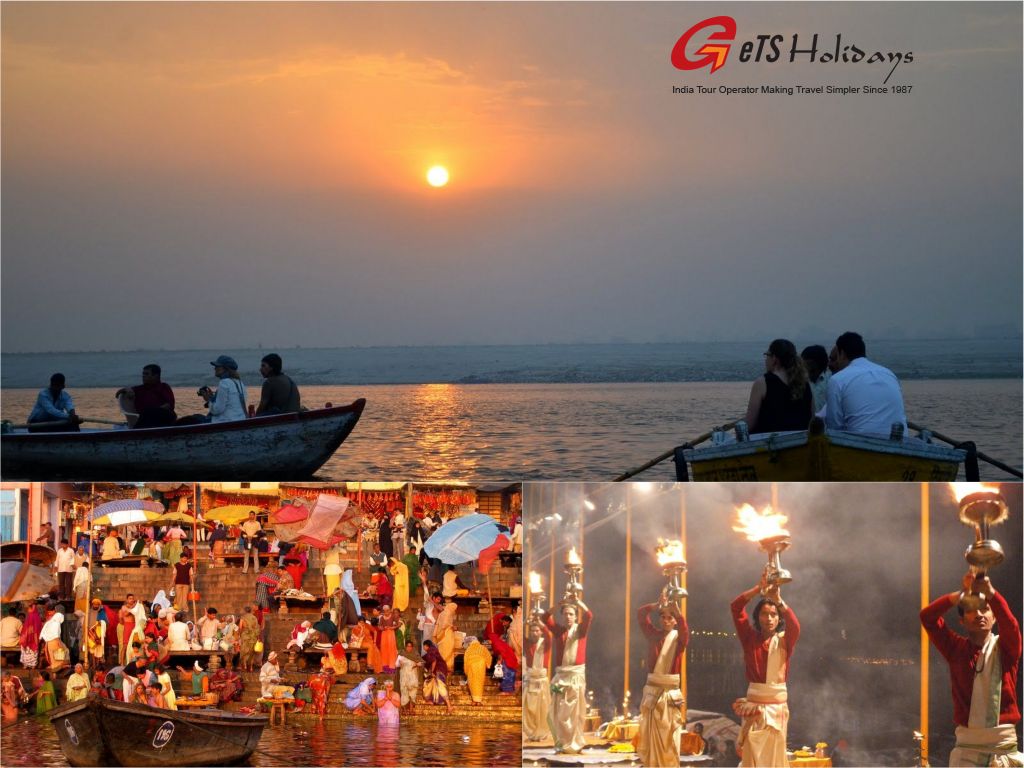 Attend the Evening Aarti at Dasawamedha Ghat– The evening Aarti is a highly choreographed ceremony, performed on a podium by a group of young saints. All of them draped in saffron cloth with massive puja plates spread out before them. The lamps, the constant chanting of Shlokas and Bhajnas, the flowers and the aromatic atmosphere, will spellbind you completely.
Visit Manikarnika, "The burning Ghat"– One of the oldest and most sacred cremation Ghats of Varanasi, Manikarnika is often referred to as the burning Ghat. The constant burning of corpses amidst the enormous culture, the Ghat is a little too much to take in but never the less, a must go for the tourist.
Indulge in the satiating taste of "Malaiyo" and "Malai puri"– The actual delight of Varanasi is its satiating street food items. The narrow lanes and alleys are filled with a series of tiny shops, and local vendors, some of them opened even before Independence, selling ambrosial items like Malaiyo and Malai puri. Don't' just go there and eat instead, get cozy with the vendor, he might even entertain you to his shop and show you the making of these dishes.
The Flavors of Banaras- "Banarasi Paan Forever"– Most famous item of the region, Banarsi Paan is almost synonymous to Varanasi itself. There have been songs about it from time immemorial and we have grown older listening to these tunes. The betel leaf(Paan) plays a very important part in Hindu ceremonial Prayers and is considered sacred. If you are in Varanasi, make it a point to end your meal with this Banarasi delight.
An enchanting Boat Ride at Assi Ghat– Assi Ghat is about a 30-40 minute walk from the main Ghats of Varanasi. It's a little less developed and quite laid-back with its calm setting and muddy banks. Take an early morning boat ride to the Ghat and observe the banks, the laundry ladies, the pandits performing ceremonies, the tourists and life in chaotic Varanasi as we know it.