Yes, just 3 months is left for the year 2014 to shut its doors and the brand new 2015 to commence. However, in these 3 months, you are left with five trendy Indian destinations to explore and unwind yourself in its bounteous beauty. If you are a travel junky who loves to explore every bit of India's snow-clad mountains, ice-capped meadows and cool sea breeze, then get set to pack your bags and make the best of remaining three months in India's trending travel destinations. For your convenience I have listed below few places you should visit during the approaching winter months.
Goa: Beach parties, golden sunset, fusion of Portuguese- India culture and azure sea, Goa is a heavenly land to celebrate the end of 2014 in a fun filled manner. Give a second thought to your budget while planning a vacation in Goa, because the beach destination offers you plenty of budget to luxury accommodations. Simply pack your bags, book your air tickets and fly to Goa to enjoy a tranquil yet happening beach holiday in India. Lie down on the beach, take a safe dip in the azure waters and enjoy a plate of delicious Goan cuisine along with a sip of local fenni drink during your holidays. I can assure that you will create unforgettable memories of your Goa holidays.
Shillong: with its own quaint charm, simple laid back life and abundant natural beauty, Shillong welcomes nature lovers with open arms. It is where white floating clouds gently kiss the mountain peaks and mystic air blow above placid water bodies. If you want to explore a land where west meets east and ancient Indian and British architectures adorn its picturesque verdant valleys, then make your way to Shillong and remember its beauty for a lifetime.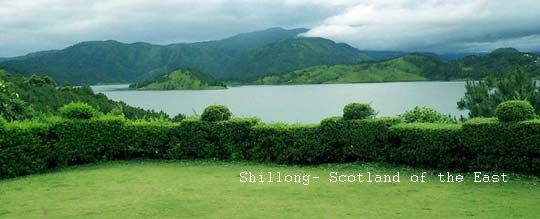 McLeodganj: Also referred to as the "Little Llasha of India", McLeodganj in Himachal gets absolutely blanketed with snow during the winter months. If you have not yet got a glimpse of Tibetan culture, then McLeod Ganj is the best place to experience it. With the seat of His Holiness, the Dalai Lama, located in this quaint hill station, McLeodganj emerged as a soothing mental and visual retreat for all vacationers. Plan your vacation in McLeodganj and experience the most enchanting rendezvous with nature and mankind.
Gulmarg: often nicknamed as the meadow of flowers, Gulmarg does proper justification to what we call 'postcard beauty'. Gulmarg has not only been a favourite spot for amateur travelers, but also remained a much chosen destination for adventure junkies, filmmakers, nature photographers and travel writers. Without giving a second thought, book your accommodation in Gulmarg and reach up to the snow-clad mountain peaks by Asia's highest cable car ride and enjoy a lifetime vacation. The clock is ticking!
Dooars: it is where you can click a tiger passing by your side, an elephant bowing its head to welcome you and a monkey snatching a banana from your hand. Yes the Jaldapara Wildlife Sanctuary and Gorumara National Park are abodes of Indian rhinoceros, Asian elephants, leopards, various species of deer, bison and a lot more. Choose your favourite luxury hotel, lie down on the lap of nature and make friendship with the wilds and give a gala finishing touch to this year.